Have a little downtime, get rejuvenated, recharged, and pamper yourself in one of Vancouver Island's finest little towns.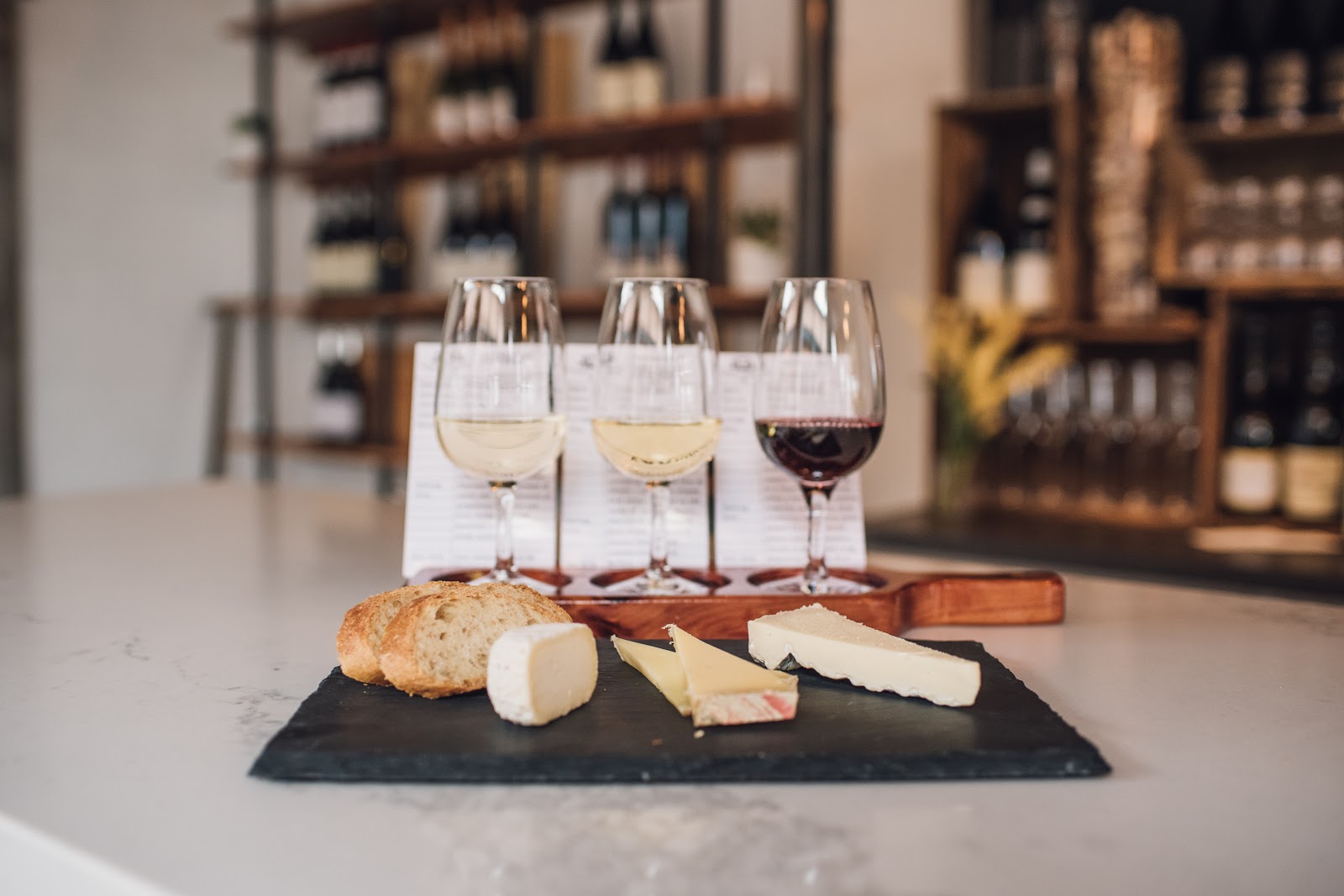 Photo courtesy of The Farmer's Daughter @thefarmersdaughter.co
After a busy summer season filled with events and non-stop kid activities, it's time for some serious self-love before kicking it into high gear with back to school and a busy fall season. Sidney, B.C. is the perfect marriage between a quaint, seaside bibliophile haven, and a growing gourmand/shopping destination.
We've compiled our favourite must eat, see, stay, and do's for a rejuvenating, overnight trip to Sidney that will leave you feeling refreshed. The best part? You can enter on Instagram to win an experience that includes all of the below.
See/Do & Shop: MODEN Boutique
Call it a "boomerang effect:" Sidney is experiencing a return of young professionals that have come back to the seaside town to open new restaurants, shops, and clothing boutiques. Devon, the owner of Moden Boutique, returned to Sidney after five years in Vancouver managing the merchandising department for Saje Natural Wellness. She launched Moden, and now curates a selection of beautiful, quality clothing items that are both current and classic. This is the store where both you and your mom can find an ensemble for work or the perfect chic loungewear that puts your sad sweatpants to shame. We love the Mirage Robe from Gentle Fawn—a beautiful "day or night" floral robe that is glamorous, yet comfortable. The versatile, lightweight accessories from the Australian brand ELK are crafted from wood and resin - meaning they make an impact without weighing you down. Moden is one of our favourite boutique stores in Sidney. Check it out—you won't be disappointed!
Do: Live Young Medical "Glow" Peel by AlumierMD™
Rid yourself of clogged pores, uneven skin tone, blemishes and dullness with a trip to Live Young Medical for our "Glow" Peel. Our skin health experts provide medical-grade, customized peels that are a serious step above your average spa treatment. Peel treatments are amazing for those battling active acne, or who would like to target the fine lines, large pores, and crepey skin associated with aging. Treatment time is 45-60 minutes. You'll leave with luminous, glowing skin that may feel a little bit warm. There is no associated "downtime" with our peel treatments - which is perfect if you want that glow to flow with you to your wine tasting (that's next!).
Eat: The Farmer's Daughter
A taste of Paris right in the heart of Sidney. Situated on Beacon Avenue, this quaint Parisian-inspired bistro and patio transport us back to the Left Bank. Owners Jessica and Tom met working at a wine shop and opened the bistro a little over a year ago. The Farmer's Daughter offers some of the best cheeses sourced from around the world. Although the menu offers many options for lunch, their cheese and charcuterie boards are thoughtfully put together and pair beautifully with wines from a broad selection. Consider a wine flight which already has cheeses perfectly paired to it: We love the "Immortality Flight," which features three different, two-ounce pours of sparkling wine paired with soft-ripened cheeses. Now that's something to cheers to!
Stay: The Sidney Pier Hotel and Spa
This 55-room boutique hotel really does define much of the Sidney waterfront. The Sidney Pier Hotel and Spa's remarkable location boasts 180-degree ocean views and immediate access to 5km of seaside walking trails. It is close proximity to boutiques, restaurants, and distilleries such as the beloved Victoria Distillers. We are big fans of Haro's Bar, located inside The Pier, for its airy seating and oceanfront views. Bonus...if you are coming from the mainland or the nearby US, The Pier is located just minutes from the Victoria International Airport, B.C. Ferries and Washington State Ferry terminals.
There you have it! If you are visiting Sidney, B.C. or planning on it, this guide will serve you well.
We can't wait to meet you (and remember to check out our Instagram contest).
Hits: 73
If you are preparing for your wedding, we have put together a guide of beauty tips you will find helpful to ensure you are looking your most radiant on your big day.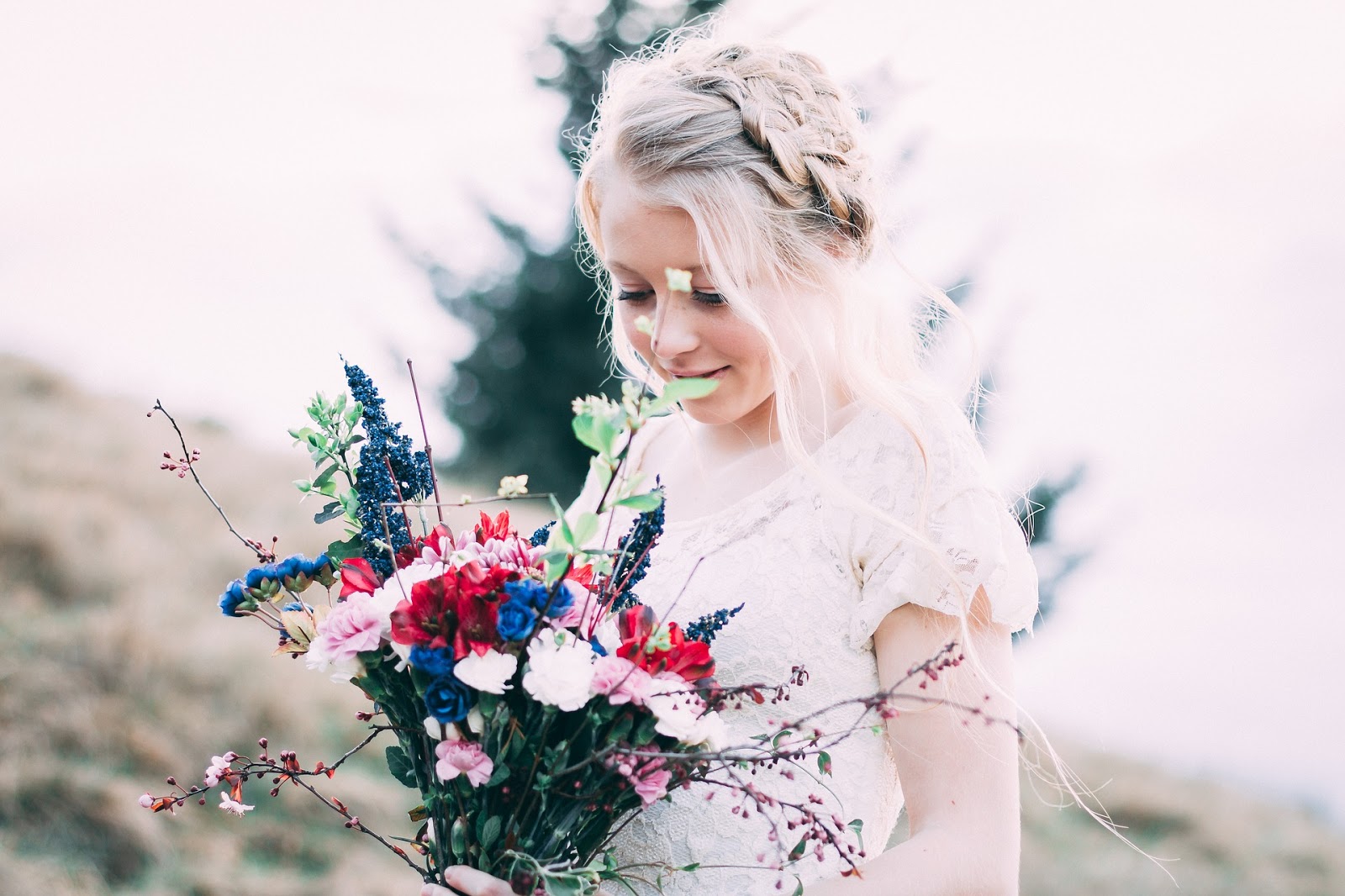 A British Columbia wedding is a magical thing. There are so many elements of this province which we call home that contribute to the beauty of a marriage celebration. Just as people flock to B.C. from all over the world to choose their venue for the stunning scenery - think oceanside resorts to sparkling vineyards bordering crystal clear lakes to the mountains and glaciers of Whistler to the white, sandy beaches of Tofino - people flock to LiveYoung to prep for their big day.
We know our brides, grooms, and their parties want to look their very best for their special day, and it is our pleasure to help them achieve this goal. Are you a bride, groom, or part of a wedding party this summer? Do you want the look of luminous, "wedding day" skin even if you are not going to a wedding? We know we do! As Southern Vancouver Island-based skin health specialists, we have put together a guide of our favourite treatments to recommend to our B.C. wedding parties, including a timeline of when is most appropriate to be treated to ensure you are looking your very best when the big day rolls around.
What B.C. Bride Beauty Treatments Are Recommended?
Manicures, pedicures, exfoliation treatments, spray tans, and teeth whitening have been pre-wedding staples for years, but sometimes looking flawless calls for a little extra prep. At our Sidney, B.C. clinic, we have got you covered for what to do (and when to do it) to look your best for the big day—whether you are the bride, groom, a member of the wedding party, or a guest.
Peels
Chemical peels—there are many which mention peels) are intended to exfoliate the outer layers of skin cells, revealing fresh, baby-soft skin after your treatment. Peels have been around since the 1800s but now come in a variety of strengths, ranging from gentle (zero downtime) to more extensive (which may require some time to heal post-treatment). Forget the Sex in the City, Samantha-style after effects, you can tailor your peel to your time frame as well as your specific skin health needs.
Alumier "Glow" Peel—This is a deeper, medical-grade peel to rid your skin of unwanted blackheads and dry, dead skin. If you are looking to reduce signs of aging, irregular pigment, blemishes, or breakouts, this treatment is ideal with little downtime.
Countdown: One week before the big day.
ZO Skin Health Peel—(the lunchtime peel or celebrity favourite) because there is no downtime required. This peel will give you a nice glow by gently removing dead skin cells and surface blemishes that have no place in your wedding photos.
Countdown: 1-2 days before the big day.
3-in-1 Revival Facial with Hyaluronic Acid Infusion - Consider the Revival Facial your wedding triple threat! This combination treatment includes a light microdermabrasion (essentially a vacuum for your clogged pores) and the above mentioned ZO Health Peel to exfoliate your skin in two ways. The third part of this treatment is a hyaluronic acid infusion that penetrates deep into your skin to plump, hydrate and restore volume.
Countdown: 1-2 days before the big day.
Microdermabrasion
Microdermabrasion is a type mechanical exfoliation for your pores that removes impurities and aids in cellular rejuvenation. It is gentle, painless, and requires no downtime. The beauty of this treatment is that it gets rid of blackheads immediately (think of it as a vacuum for your pores) and is safe for everybody at any time.
GROOM ALERT: Men love this treatment. It's the perfect way to exfoliate the beard and neck area, reducing ingrown hairs.
Countdown: Can be done anytime, even on wedding day.
IPL Photorejuvenation
Intense Pulsed Light treatments (aka photorejuvenation or photofacials) use the power of broadband light to remove sun damage and improve the appearance of sunspots, redness, rosacea, and age spots, making your skin look younger, smoother and much clearer. This is a more intense treatment as it helps remove imperfections deep within the dermis, below the skin surface. Although a "maintenance treatment" may be required once a year or so, the results seen upon completion of your IPL series are considered permanent. Good skin care and diligent use of sunscreen is imperative to protect your results.
Countdown: 3 months to 6 weeks before the big day. An IPL series usually requires 3 treatments spaced 3-4 weeks apart.
Note: You will need to be totally tan-free (including spray tans) to be eligible for this treatment, so plan in advance.
BOTOX® for Hyperhidrosis
If you deal with excessive sweating leading to social embarrassment and stains on your shirts, consider having your underarms treated to stop excessive perspiration before the wedding. It can be stressful to think about managing sweat stains or having sweat melt your makeup while all eyes are on you. Luckily, there is a solution to this problem.
BOTOX® has been proven an effective treatment to help with hyperhidrosis (the condition of excess sweating due to overactive sweat glands). BOTOX® works to interfere with abnormal sweat production by blocking the release of sweat by the sweat glands.
To learn more about this, go to our blog on BOTOX® and hyperhidrosis.
GROOM ALERT: An added benefit, BOTOX® Cosmetic can be used to give a more relaxed appearance or a subtle lift. As such, many men enjoy this treatment (Brotox)!
Countdown: Ensure you are treated 2 weeks in advance for maximum effect.
JUVEDERM® Dermal Fillers
Injectable soft tissue fillers are ideal for lifting cheeks, plumping lips, and defining and contouring your chin or jawline. Dermal fillers restore a youthful appearance without the costs - both physical and financial - of surgery. Treatments typically last anywhere from 8 months to 2 years, depending on the area being treated and the type of filler used.
Countdown: Two weeks in advance. While treatments typically produce instant results, allow two weeks in case of any swelling or redness post-treatment.
Hand Treatments
Put a ring on it! Your wedding may be the first time, or only time, you have so much attention on (and photos taken of) your hands! Often one of the most neglected areas of the body, your hands may need some extra love before your new husband/wife slips that band on your finger.
You can literally turn back the hands of time when it comes to hand rejuvenation at LiveYoung. It's easy, just ask us how!
Countdown: Because hand rejuvenation can consist of a multi-treatment approach, we recommend a consult first to craft an ideal timeline. Consider beginning this process 3-4 months before your wedding.
---
Wedding planning can be stressful, but looking your absolute best for your big day doesn't have to be. Contact us today to book your complimentary consultation and let us help you get started.
Hits: 155
A guide of our favourite and most recommended products to use on your skin this summer. Your skin will thank you.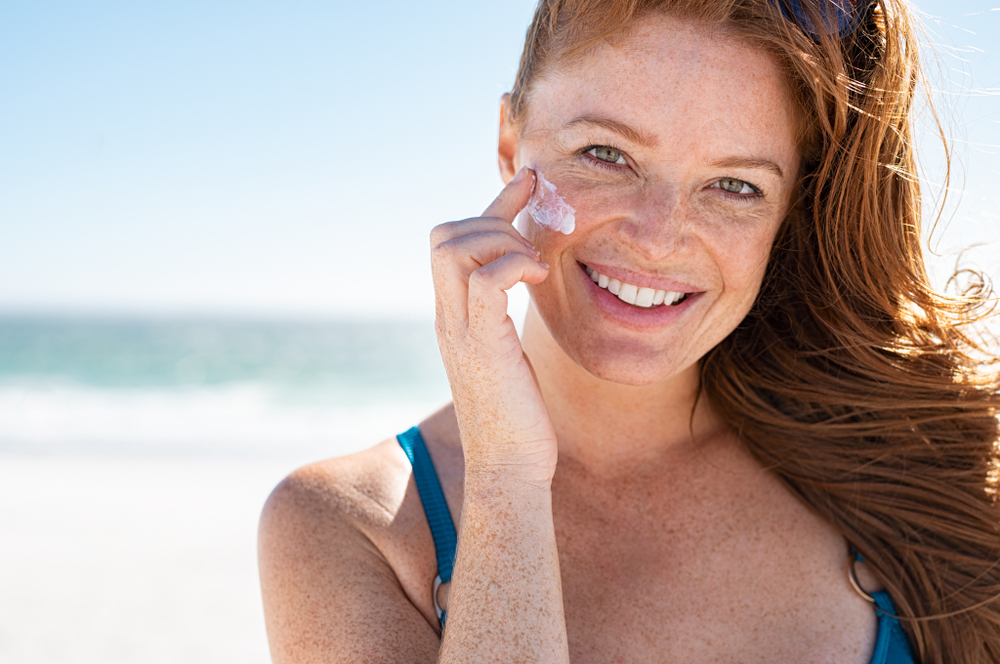 With summer in full swing, we would like to recognize that it is not only the weather that changes. The heat, dryness, and high UV index bring about changes in our skin health needs. We like to place an emphasis on protection, hydration, and exfoliation during the summer. These months are usually packed with visits from guests, family events, vacations, weddings, and more. It is important to keep our skin looking its very best and photo-ready at all times!
Change Your Routine Up
It's no secret that a trusted skincare regime with carefully selected products of exceptional quality is vital to overall skin health as well as the prevention of age-related changes to our skin. Because the needs of our skin change in the summer, it makes sense that we should consider slightly altering our product regime.
To make it easier to figure out what you should consider using, we have compiled a list of some must-haves for summer.
Five Products We Love For Summer Are...
1. ZO® Skin Health by Zein Obagi, MD—Exfoliating Polish
If you want that "JLo" glow, it is important to slough off dead skin cells and reveal a soft, dewy complexion before hitting up any summer event. This product uses magnesium crystals (important to note - no microplastics!) to gently exfoliate dead skin cells away. The end result is soft, smooth skin, a more even tone, and that luminescence we all would love to have.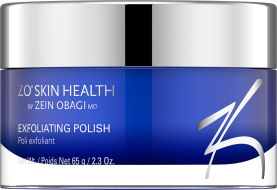 2. Pro-Derm MD™—Hydrogel Soothing Gel for Body and Face
This calming, cooling gel contains plant-based and marine active ingredients with antioxidants, anti-inflammatory, antiviral, antifungal, and antibacterial properties. It's a lot of goodness in one gel, making it a necessity in your drawer all year round and your beach bag throughout the summer months. We actually like to recommend keeping it in your fridge for the ultimate skin-cooling experience! Hydrogel is a great way to soothe your skin post-wax or laser or to give dry skin an overnight hydration boost. And while we always recommend protecting your skin from the powerful effects of the sun, if you do find your skin reddened and hot after sun exposure, Hydrogel will calm it down and help repair the damage. Bonus - it's great for kids, too!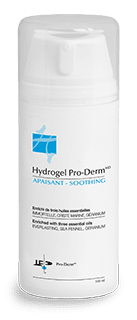 3. Colorescience®—TOTAL EYE™ 3-IN-1 Renewal Care
Consider this your new secret weapon for the post-late-night patio extravaganzas! This 3-in-1 eye treatment brightens the eye area and reduces the appearance of dark circles, puffiness, fine lines, and wrinkles. This product is a chemical free, broad spectrum SPF 35 formula that is tinted a slightly peach hue to neutralize the purples and blues of a tired under eye area. As an added bonus, the Total Eye applicator consists of a cooling tip to soothe delicate skin and decrease puffiness.
To learn about the importance of broad-spectrum sunscreen, read our blog on Facing The Sun.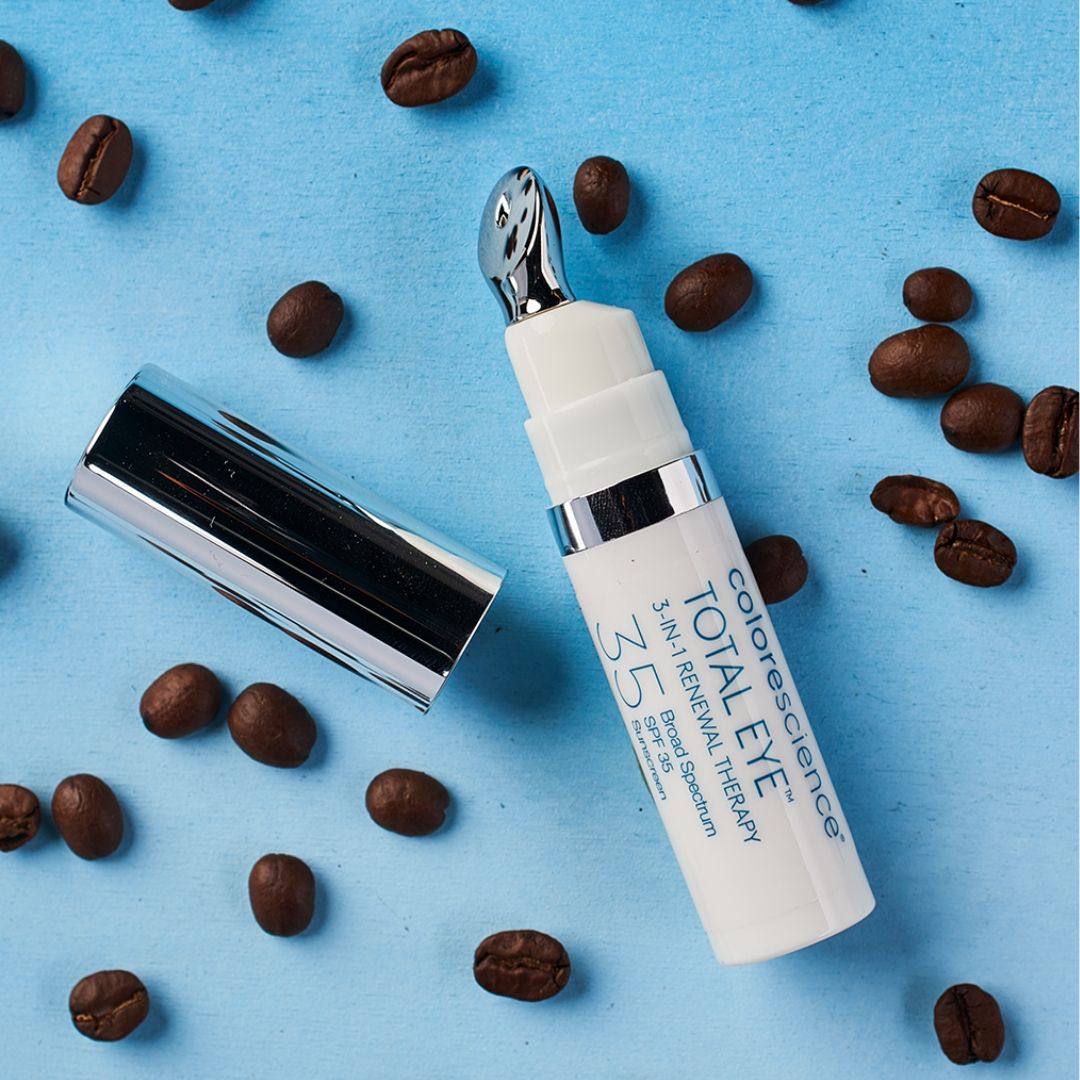 4. colorescience®—sunforgettables® SPF 50 Mineral Brush-On Sunscreen
This product is not only a must-have but a must-carry, always! Get one for your purse, your car, your boat, your bike, your back pocket...wherever! This loose mineral sunscreen powder brush is a mini make-up magic wand, with sunscreen! It's a perfect makeup companion for touch-ups, but on top of that, it's perfect for all the hard-to-reach areas to which traditional sunscreen cannot be applied easily. Areas such as the hairline and part, top of the head, back of the neck, and the tips of the ears are prone to skin cancers and non-cancerous skin growths. These lightweight, water-resistant powders come in a variety of skin-coloured shades and are perfect for men, too.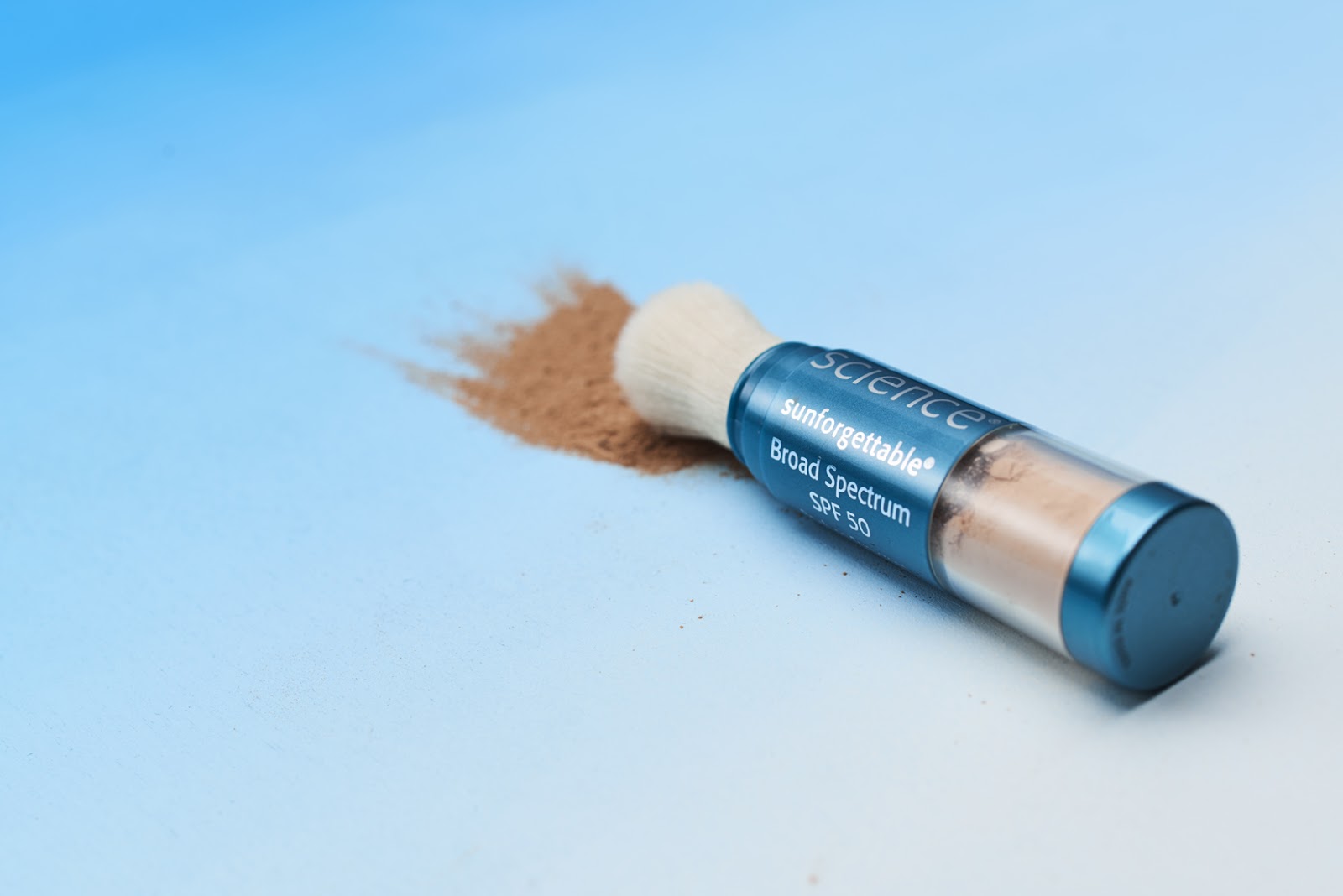 5. SkinCeuticals—CE Ferulic Antioxidant Serum
SkinCeuticals was built on 40 years of experience researching and developing technologies to prevent skin cancer, making us BIG FANS. While the use of topical Vitamin C is well-known to solve many of our skin care woes, let's be honest, not all Vitamin C is created equally. SkinCeuticals CE Ferulic serum is a high-potency triple antioxidant treatment with 15% L-ascorbic acid, 1% alpha tocopherol, and 0.5% ferulic acid. This powerhouse combination increases your skin's natural resistance to UV damage by eight times while giving you environmental protection. Regular, daily use will boost collagen and brighten your complexion—just in time for your garden party.
Learn more about how antioxidants help with premature aging on our Antioxidant Health blog.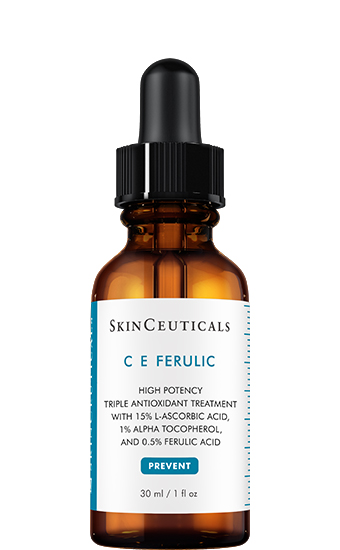 ---
At LiveYoung Medical, in Sidney, BC, we are experts in skin health and passionate about designing personalized skin treatment plans. No two patients have identical concerns, and it is important that your regime is personalized to your specific needs and goals. If you have any questions about these products or your specific skin concerns, please contact us today.
Hits: 258