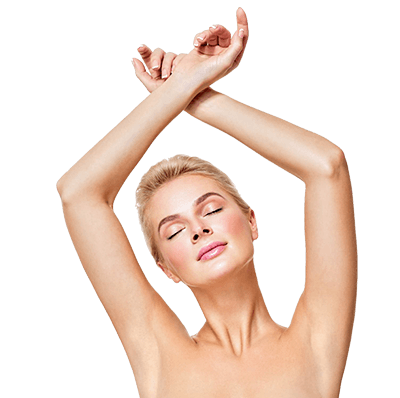 The wonders of science and technology have produced state of the art laser hair removal treatments, such as the SCITON BBL, which can have your skin feeling smooth and silky in just a few months.
If you've finally decided to take the plunge and become hair-free throughout the year without shaving, waxing, or dissolving creams (oh, joy!) some planning is necessary.
In this article, you will learn:
Why You Should Plan to Begin Your Laser Hair Removal Treatment Series in the Fall
The Weird Science of Laser Hair Removal
Why Laser Hair Removal Doesn't Work on Everyone
The Hidden Health Benefits of Laser Hair Removal
Why You Should Always Plan to Begin Your Laser Hair Removal in the Fall
For many of us, autumn is our favourite season. Cooler temperatures, gorgeous golden colours, spicy lattes, and beautiful boots are everything right now.
We're enjoying the season's latest styles and keeping warm with cuddly sweaters and big scarves, and probably not overly concerned with hair that grows where we don't really want it growing. It's covered with clothing most of the time anyway, right?
But remember that necessary planning we mentioned? You actually need to start now to be bikini-ready for summer!
You will need 5 or more treatments, spaced a few weeks apart.
Each hair has three phases of growth:
A phase when hair is actively growing,
A second non-growth phase, and
A third, resting phase where no hair follicle is present.
Also, hair does not grow at the same rate in every location on the body. This variance means that the SCITON BBL® can only remove the hair that is in an active growth cycle, so multiple treatments are needed. Subsequent treatments catch emerging hair growth until, eventually, all the follicles are destroyed.
Your summer tan will have subsided in the fall - and that is important.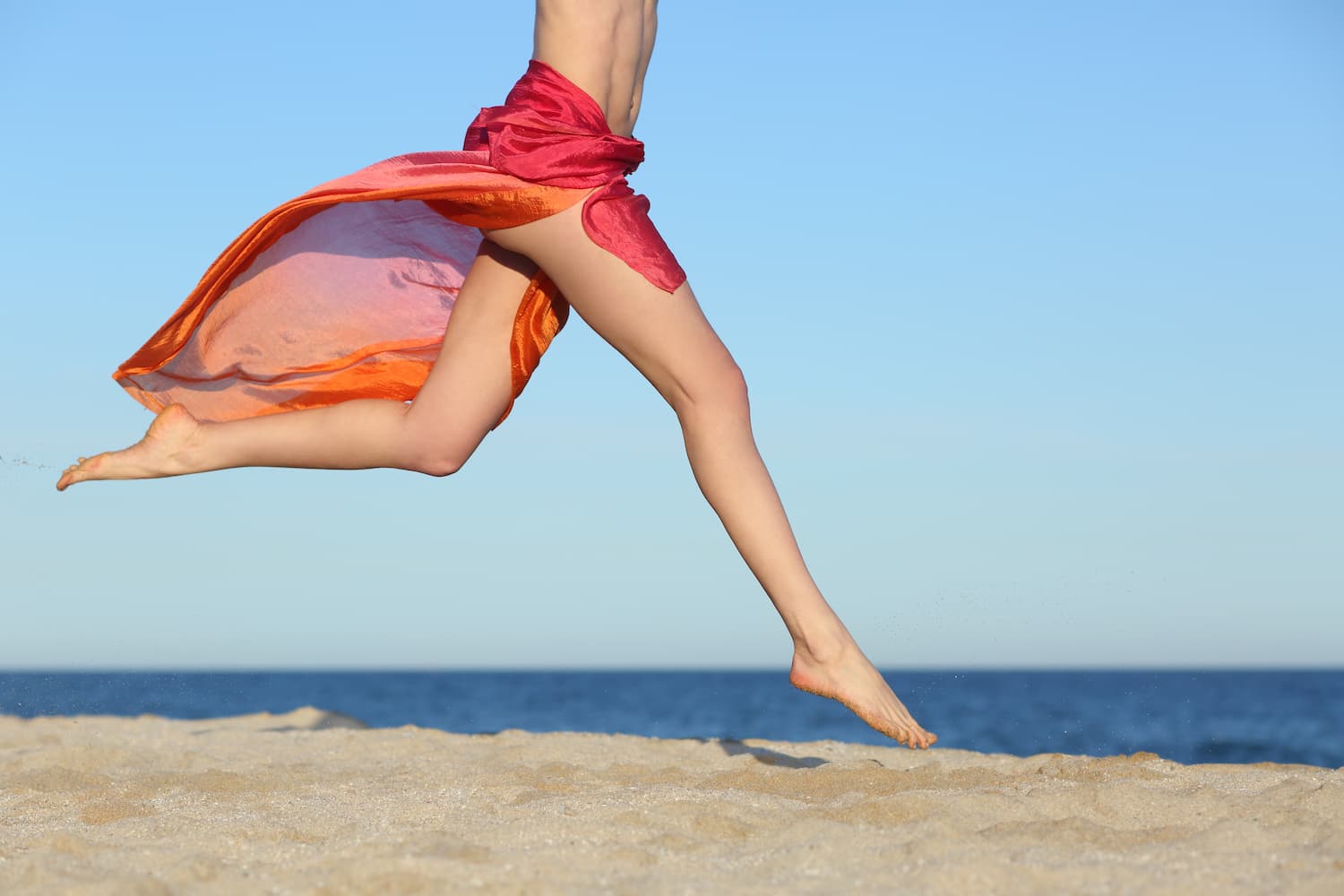 Your natural skin tone without a tan is the very best skin condition for laser treatment. Sunbathing and tanning beds - even topical tanning creams - are a no-no for at least four weeks before laser treatments begin. If your skin is tanned, the laser cannot target the pigment of the hair, and treatment will be less effective. Furthermore, lasering skin that is tanned can be unsafe. That being said, naturally darker or olive skin tones can still be treated safely and effectively. During your consultation with us with us, your skin type will be assessed, and we will work collaboratively with you to plan the best course of treatment.
Your treatments can work undercover in the fall.
It's easier to avoid using other hair removal methods when you can cover up with cozy fall sweaters, tights, and long-sleeved tops. Plucking, waxing, electrolysis, and cream depilatories can disturb the hair follicle and should be avoided for at least four weeks before laser treatment. Shaving is fine, because the follicle remains intact beneath the skin surface - only the top part of the hair is removed during shaving.
Exposing less skin daily in the cooler fall temperatures gives your laser treatments the chance to do their best work while the treatment areas are hiding beneath fall clothes and being protected from the sun's rays.
The treatment area will be photosensitive.
You may be lamenting the loss of the warm summer weather but, after your treatment has been completed, your skin will be photosensitive. When exposed to sunlight unprotected (without sunscreen or protective cover), your skin is more likely to sunburn. Darker skin tones may be at risk of developing hyperpigmentation (brown spots) around the treated area if the area is exposed to UV too soon after treatment. Hyperpigmentation is usually not permanent, and can be prevented with proper pre- and post-treatment care.
The overcast skies and cooler fall weather will help keep your skin feeling fresh and comfortable after your treatment.
You will be bikini-ready in time for your spring break getaway or destination wedding!
By the time your spring vacation comes around, your skin will be much smoother and ready for your favourite swimwear, lingerie, and breezy summer dresses. You can leave your razor at home and worry not about daily shaving touch-ups, irritating ingrowns, and painful razor rash!
The Weird Science of Laser Hair Removal
Our skin is a complex, multi-layered organ that demands and deserves excellent care. UV rays from the sun affect the skin in many ways. People who have very fair complexions are prone to sunburn, while others who have more melanin in their skin will naturally tan with ease.
Suntanned skin is often too dark for laser hair removal, which is why we ask you to wait at least 2 – 4 weeks after exposure to UV rays (including tanning beds) before starting treatments. As topical tanning solutions also darken the skin temporarily, these must be avoided as well.
Our SCITON Broad Band Laser (BBL) technology targets the melanin (pigment) within the hair follicle. Dark hair on lighter skin responds best to laser hair removal, but there are laser hair removal options for people of various skin tones. The hair must have some pigment in it to be treated effectively - blonde, red, white, and grey hairs do not respond to treatment.
How it works.
The Sciton BBL device pulses an intense beam of light directly into the darker pigment of the hair follicle, which absorbs the light and is either damaged or destroyed, thus significantly slowing hair regrowth.
Not Everyone is a Candidate for Laser Hair Removal
As we mentioned earlier, there needs to be pigment present in the hair follicle in order for it to be treated effectively. If the hair is pale, blonde, red, grey, or white, laser hair removal likely will not be effective. Very dark skin tones are unable to be treated. The best way to determine if you are a candidate for laser hair removal is to be seen in consultation, and have our experienced practitioners assess the area.
Just the thought of never having to shave, wax or dissolve away unwanted hair again might relieve you of worry and anxiety, but there are even more benefits to laser hair removal treatments!
No more ingrown hairs or folliculitis. The condition that causes inflamed, red, itchy bumps in the hair follicle, especially after shaving or waxing, will be a thing of the past. Your bikini line, underarm area, and legs will be smooth and clear.
Perspiration and resulting bacterial odour diminish, and your deodorant products are more effective when underarm hair is removed with a laser.
No more "pre-waxing" growth. This is a significant bonus for those of us with coarse, dark hair. "Grow it before you wax it" is the dreaded order and one that keeps us under wraps even as the seasons change to warmer temperatures. With laser hair removal, you can say good-bye to pre-waxing grow-outs.
And to waxing, too. Ouch!
Hits: 77
As a busy mom, we understand that time is limited. At LiveYoung Medical, we have put a list of ideas to help you feel rejuvenated, even when time is of the essence.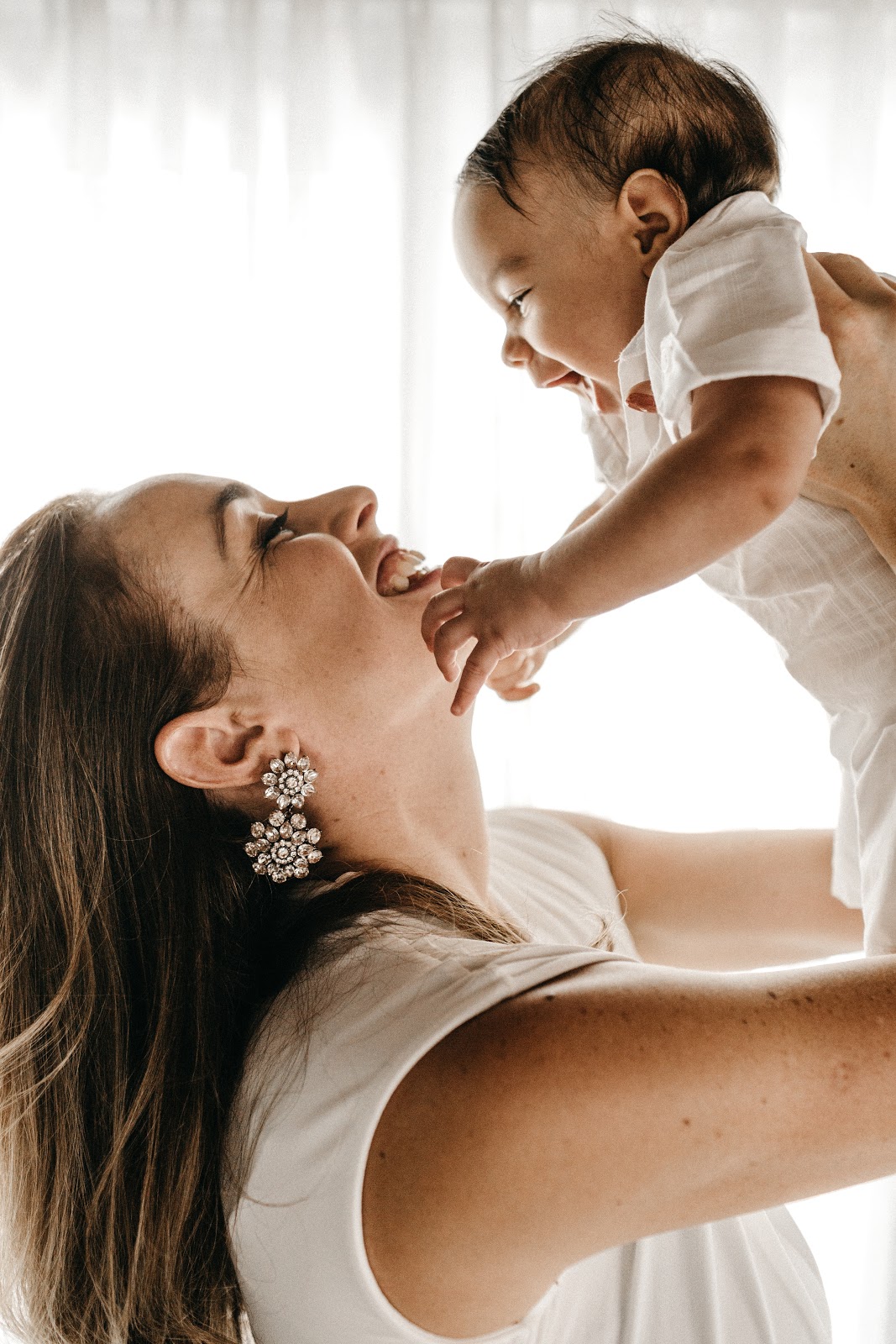 Are you a busy Vancouver Island mom? As mothers, we tend to get caught up with all of our responsibilities and forget to take some crucial time out for ourselves. It is not selfish to spend a little bit of time away from your children, and it is actually proven that women who take a little bit of time out of their busy schedules for themselves are much more patient and happier around their kids.
If this alone time means having a massage, or even a simple manicure, using the one or two hour(s) away from real #momlife will improve your overall mood and energy.
At LiveYoung Medical, we offer a wide range of services that are great for moms on the go and love making sure they feel pampered and special. Today, we are going to talk about services or ideas we have that that will make our Vancouver Island moms feel more energized, relaxed, and happy!
Keep Calm and Facial On!
Medical-grade facials and photofacials are great beauty treatments to make the tired mom feel rejuvenated! The benefits of facials are endless, and there are so many different options when choosing which facial is best for you.
We often recommend a Glow Peel, Microdermabrasion, or IPL Photorejuvenation (often referred to as "photofacials"), to our busy bee moms. These facial services focus on rejuvenation and making your skin come back to life. Moms love these due to their recurring lack of sleep, having little time spent on skin care, and stress!
Get Rid Of Unwanted Hair—From Head To Toe
Let's face it, when you are busy and have a million things to do, waxing or shaving your legs takes a back seat. It's commonly why so many moms are forced to wear tights or yoga pants...sound familiar? Laser hair removal, done with our Sciton BBL device, targets the hair follicles below the skin surface with each treatment. Over time, the treated follicles fall out of the skin, and re-growth becomes significantly less. Over a series of sessions you will notice that, not only are you hair-free, but the surface of that area becomes smoother overall. The best part is that the treatments are quick, painless, and require no downtime.
Eat. Sleep. Skincare. Repeat.
If you cannot come in for treatments, our skin health experts can provide you with product advice and help towards creating a skincare regime just right for you. At-home skincare goes a long way and, in fact, should be considered the first step towards achieving optimal skin health and beauty. We carry premium-quality skincare products that are designed to treat various issues, such as aging skin, loss of collagen, texture irregularities, sun spots, redness, and acne. Our favourite brands include Colorescience, Skinceuticals, ProDerm, EltaMD, AlumierMD, Skin Medica, and ZO Skin Health.
We are able to recommend products to suit your individual skin health needs and concerns. You will notice a major difference in your skin, with minimal effort.
Read about some of our favourite products from these brands and why we think they are great.
Fillers
Using a combination of dermal fillers is a perfect way to lift the physical appearance of stress and fatigue on your face. At LiveYoung Medical, Dr. Sweeney always aims for a natural look, being very particular of how much filler is used to ensure that the patient is refreshed and looks younger.
Our most popular treatment is SoftLift ®, which is the combination of BOTOX® Cosmetic and JUVEDERM®. This treatment will give you a refreshed, rejuvenated look in one hour, with minimal, if any, discomfort. Typically, BOTOX® is used to relax frown or stress lines, and JUVEDERM® helps to restore facial hollows, enhance or beautify features such as cheeks and lips, and lift the jawline and lower face.
---
We know how busy and full life can be. With that said, self-care is important. Let us help you feel refreshed and rejuvenated in time for back-to-school season. We will do our best to accommodate your schedule, and ensure that your time with us is relaxed and carefree.
If you have any questions about our services or would like to set up an appointment, at LiveYoung Medical, please contact us either by phone or email. Thirty-minute cosmetic consultations are always complimentary.
We look forward to meeting you, or seeing you again, soon!
Hits: 123
Have a little downtime, get rejuvenated, recharged, and pamper yourself in one of Vancouver Island's finest little towns.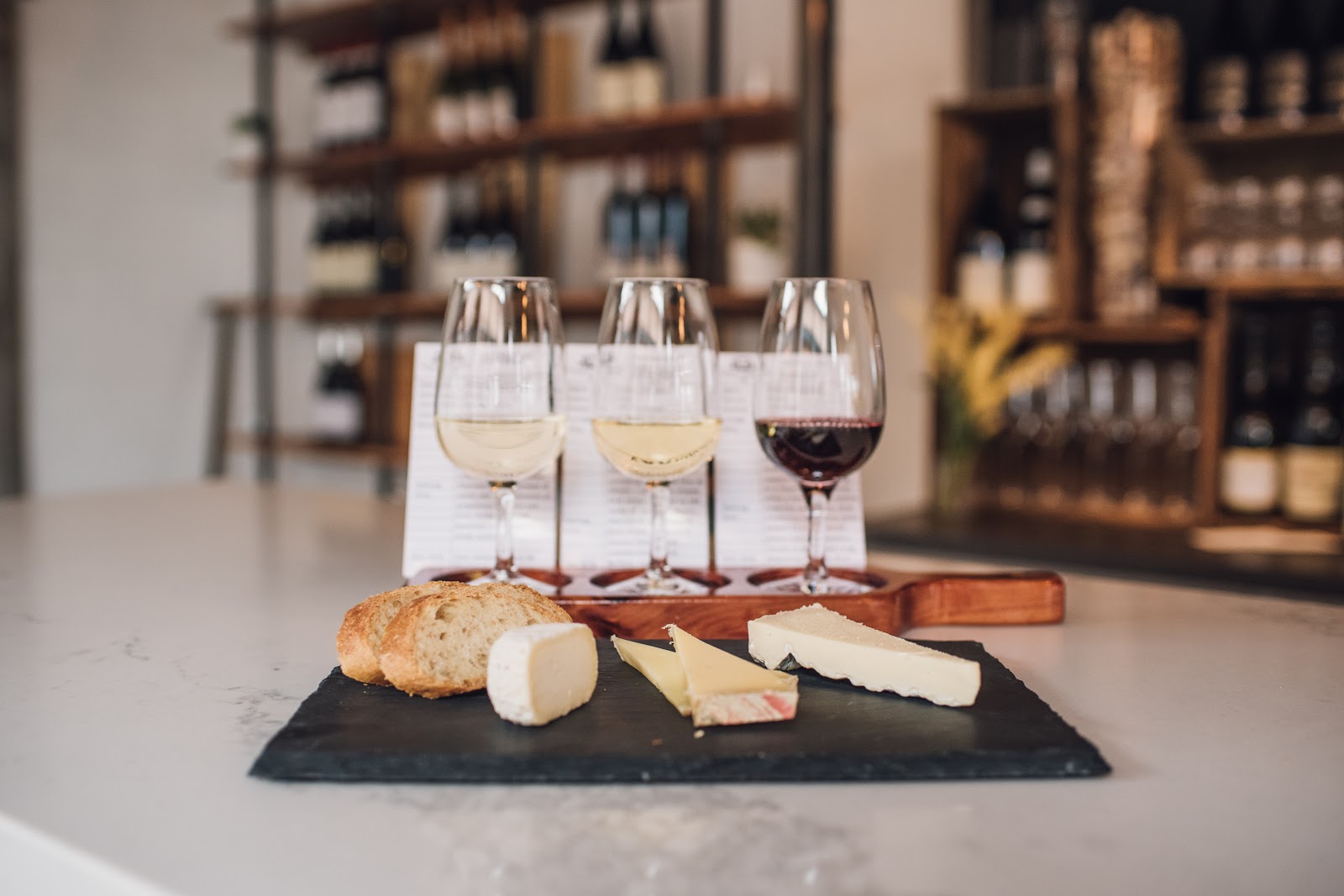 Photo courtesy of The Farmer's Daughter @thefarmersdaughter.co
After a busy summer season filled with events and non-stop kid activities, it's time for some serious self-love before kicking it into high gear with back to school and a busy fall season. Sidney, B.C. is the perfect marriage between a quaint, seaside bibliophile haven, and a growing gourmand/shopping destination.
We've compiled our favourite must eat, see, stay, and do's for a rejuvenating, overnight trip to Sidney that will leave you feeling refreshed. The best part? You can enter on Instagram to win an experience that includes all of the below.
See/Do & Shop: MODEN Boutique
Call it a "boomerang effect:" Sidney is experiencing a return of young professionals that have come back to the seaside town to open new restaurants, shops, and clothing boutiques. Devon, the owner of Moden Boutique, returned to Sidney after five years in Vancouver managing the merchandising department for Saje Natural Wellness. She launched Moden, and now curates a selection of beautiful, quality clothing items that are both current and classic. This is the store where both you and your mom can find an ensemble for work or the perfect chic loungewear that puts your sad sweatpants to shame. We love the Mirage Robe from Gentle Fawn—a beautiful "day or night" floral robe that is glamorous, yet comfortable. The versatile, lightweight accessories from the Australian brand ELK are crafted from wood and resin - meaning they make an impact without weighing you down. Moden is one of our favourite boutique stores in Sidney. Check it out—you won't be disappointed!
Do: Live Young Medical "Glow" Peel by AlumierMD™
Rid yourself of clogged pores, uneven skin tone, blemishes and dullness with a trip to Live Young Medical for our "Glow" Peel. Our skin health experts provide medical-grade, customized peels that are a serious step above your average spa treatment. Peel treatments are amazing for those battling active acne, or who would like to target the fine lines, large pores, and crepey skin associated with aging. Treatment time is 45-60 minutes. You'll leave with luminous, glowing skin that may feel a little bit warm. There is no associated "downtime" with our peel treatments - which is perfect if you want that glow to flow with you to your wine tasting (that's next!).
Eat: The Farmer's Daughter
A taste of Paris right in the heart of Sidney. Situated on Beacon Avenue, this quaint Parisian-inspired bistro and patio transport us back to the Left Bank. Owners Jessica and Tom met working at a wine shop and opened the bistro a little over a year ago. The Farmer's Daughter offers some of the best cheeses sourced from around the world. Although the menu offers many options for lunch, their cheese and charcuterie boards are thoughtfully put together and pair beautifully with wines from a broad selection. Consider a wine flight which already has cheeses perfectly paired to it: We love the "Immortality Flight," which features three different, two-ounce pours of sparkling wine paired with soft-ripened cheeses. Now that's something to cheers to!
Stay: The Sidney Pier Hotel and Spa
This 55-room boutique hotel really does define much of the Sidney waterfront. The Sidney Pier Hotel and Spa's remarkable location boasts 180-degree ocean views and immediate access to 5km of seaside walking trails. It is close proximity to boutiques, restaurants, and distilleries such as the beloved Victoria Distillers. We are big fans of Haro's Bar, located inside The Pier, for its airy seating and oceanfront views. Bonus...if you are coming from the mainland or the nearby US, The Pier is located just minutes from the Victoria International Airport, B.C. Ferries and Washington State Ferry terminals.
There you have it! If you are visiting Sidney, B.C. or planning on it, this guide will serve you well.
We can't wait to meet you (and remember to check out our Instagram contest).
Hits: 205