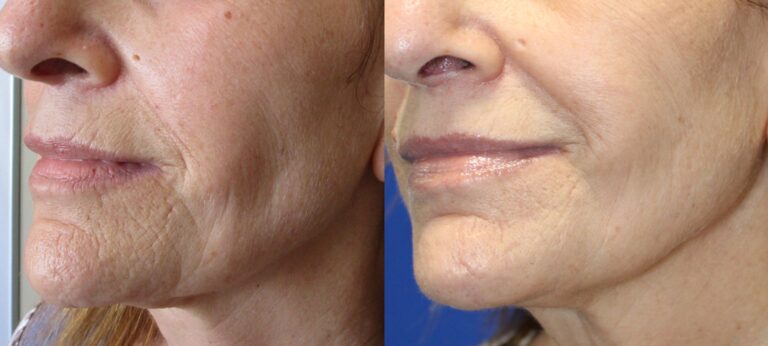 We are proud to offer Secret RF Microneedling, a state of the art technology that treats skin texture and tone, fine lines, wrinkles, pore size and the decline in skin firmness as we age. It improves acne scars and stretch marks and can be used on the face, neck, chest, upper arms, hands and knees.
With precautions, Secret RF is relatively "colour blind" to skin type and can be used throughout the year with little down-time, 2 – 4 days. Cover up can be applied the next day.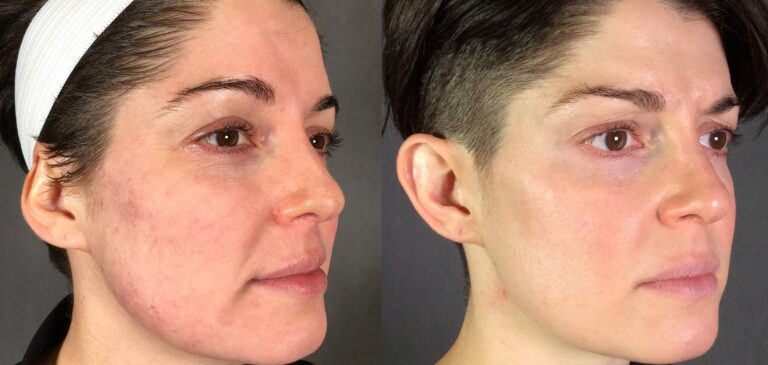 Secret RF uses microneedles to deliver fractional radiofrequency (RF) energy into varying levels of the skin including the deeper layers where treatment is most beneficial. This unique delivery of energy allows us to achieve optimal results on most skin types. Secret RF is an easy, safe and effective microneedling procedure that can be performed in a 30-minute treatment session for a single area; longer for multiple areas. To achieve optimal results 3-4 Secret microneedling RF treatments are recommended . You'll start to notice results after your second treatment, but optimal results appear 3 months after the last treatment.
To read more about how The Secret works and what a treatment is like!
Call 250-654-0383 or message us today to schedule a complimentary consultation.
How is The Secret with Radiofrequency different from other energy base systems such as The Dot fractionated resurfacing which uses laser energy?
Medical laser treatments such as fractionated CO2 are long studied safe technologies. While both CO2 and RF can be used for scars, lines and laxity, most skin types can be treated safely and effectively with RF and patients can be treated at any time of the year –even with suntanned skin with certain precautions.
It is similar to Profound® RF which also uses radiofrequency. The advantage of the SECRET® is it performs full face tightening including the eye lids and forehead and improves the appearance of stretch marks and acne scars in addition to the other benefits described above. The SECRET® does not need the same pain control measures and has substantially less downtime- something patients have requested.
Regular microneedling without radiofrequency is a popular treatment. Adding the energy – the RF – makes treatment more effective with similar downtime and fewer treatment sessions.
Costs are comparable to other laser and photofacial treatments and far less than a facelift or other cosmetic surgery.
What is the SECRET RF treatment and recovery like?
Discomfort is managed using topical lidocaine and typically described as 4/10.
The treatment time is 30-60 minutes depending on the scope of the treated areas and if multiple skin layers are being treated at once.
Usual treatments are divided into 3-4 sessions. The down time is patient friendly and can be tailored to your lifestyle and commitments; it is typically 2-4 days.
MN with radiofrequency is minimally invasive with downtime due to swelling and redness, the degree differs from patient to patient and treatment area.
Makeup can be used the following day.
Other effects include possible warmth, itching and temporary changes to skin sensation and needle grid pattern lasting 2-7 days depending on skin type, on the depth and density and location of treatment.
The new collagen and elastin production begins in the following weeks and months as your body begins the dermal remodeling process. Visible benefits are typically seen at three months after the treatment series is completed and build over the following 3-6 months.
The SECRET® can be paired with other treatments such as BOTOX ® and dermal filler for a high impact natural looking facial rejuvenation.
Let us help you decide. Book a consultation We look forward to seeing you.
250-654-0383.