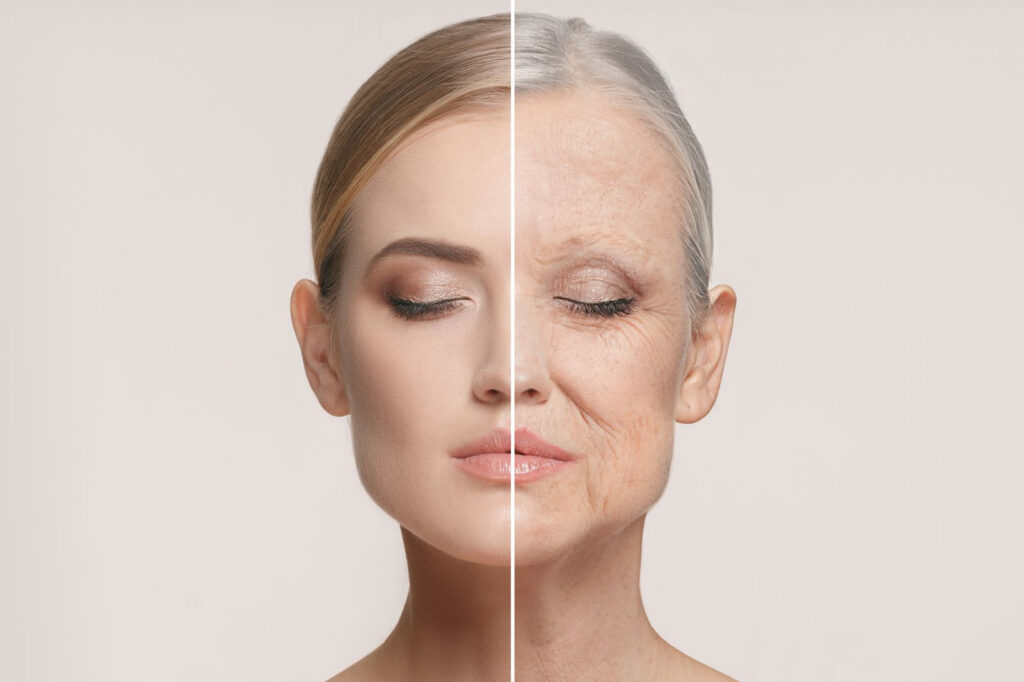 Most would agree that the aging process is undeniable what is commonly not appreciated is that we can change the trajectory of how we age both on the inside and on the outside. Dr. Maureen Sweeney has been offering options to slow aging since 2003. The internal aging process can be modified through disease prevention, optimal lifestyle habits and individualized hormone management.
The rate of skin aging similarly can be changed. Factors that contribute to skin aging can be internal called intrinsic aging- our skins collagen starts to decrease at age 25! Genetics govern our intrinsic aging and are unchangeable but other influences such as some life style habits can also accelerate skin aging from the inside. Examples are smoking and stress.
The greatest external influence on how our skin ages is ultraviolet energy. UVB injures the epidermis and UBA the deeper dermis layer contributing to skin cancer as well as aging. The UV rays cause visible changes such as thinning of the epidermis (the outer skin layer), wrinkles and other textural changes, hyperpigmentation (abnormal brown discolouration/sun spots), telangectasia (broken blood vessels) and actinic keratosis and non melanoma skin cancer.
Repeated sun exposure causes destruction of collagen, elastin and hyaluronic acid leading solar elastosis or scarring within the skin which causes a leathery skin appearance.
Suggestions on How to Slow External Aging.
Protection: Clearly the best defense is protection against solar damage. This blog Facing The Sun – Live Young Medical has much to offer you for sunscreen and other protective solutions.
Effective Skin Care:  with active ingredients that protect, as well as boost the skins collagen and growth factors, can slow and turn around some forms of solar damage and aging. At Live Young we recommend an individualized program for all stages of skin aging.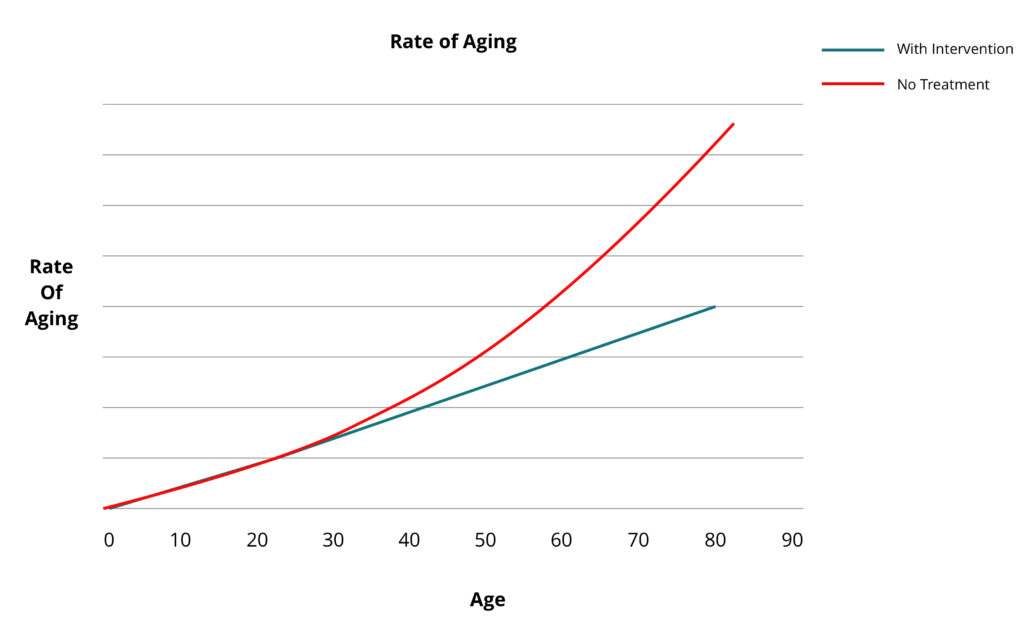 Turning the Accelerated Aging Around:
The ideal timing for reversing the sun damage and skin aging in general is ideally before the accumulation is too advanced. The graph above shows that at about age 30 interventions  can slow skin aging.
Some solutions are best for early skin aging: peels, microneedling and IPL photorejuvenation for dyschromia from brown spots or redness.
Other treatments such as The SecretRF  are used alone or in combination with IPL for more moderately advanced skin aging.
When moderate elastosis has set in and changes are more advance a more in depth treatment may be recommended such as the SmartXide Dot fractionated skin resurfacing.
Treating the skin is an important part of reducing accelerated aging at any stage of life. Other treatments with BOTOX COSMETIC and dermal fillers such as JUVEDERM play a supporting role.
It is Best to Book a  Consultation whether you are a current, returning or new patient so that we can assess your skins health and provide the best  advice for your needs.
This is a partial list of skin treatment options. Treating the skin is only part of what we can offer you to slow the aging process.