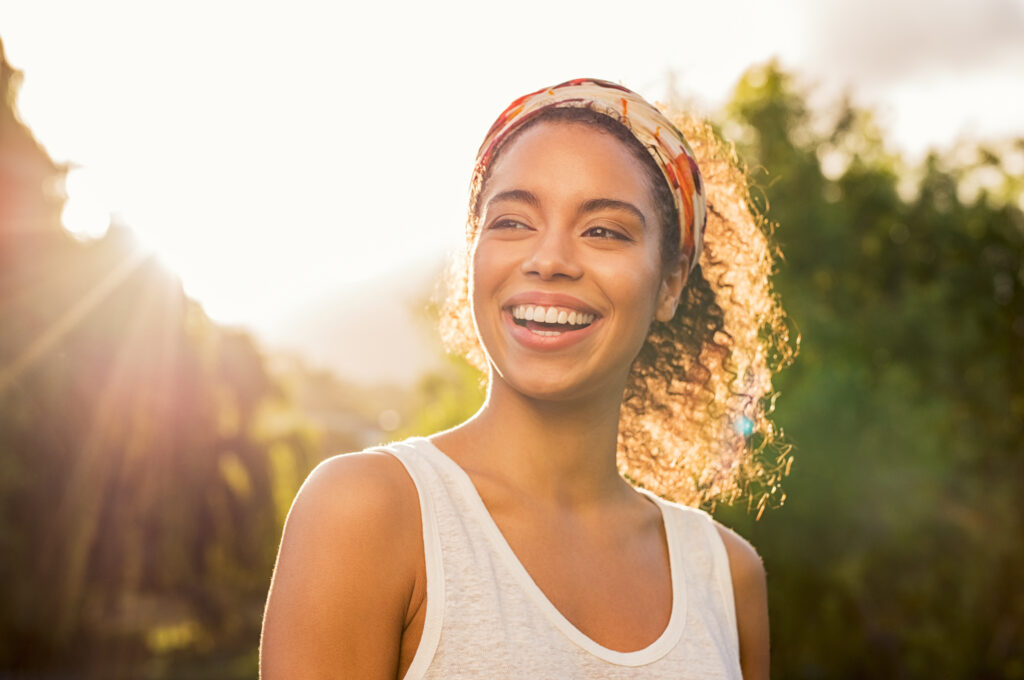 Of course you want vibrant, flawless skin. If your skin has started to show wear and tear from sun, aging, acne, rosacea or other skin conditions there is much that can be done. These 5 tips are some ways to tackle unwanted concerns, promote skin health and to keep you looking your best.
Limit On Going Skin Injury.
Ultraviolet energy from sunlight can be powerful even on grey days. Simply by reducing your exposure to the sun's harmful rays, you can begin restoring your skin's vibrancy. Limiting UV injury and inflammation allows the skin to do what it does best- heal it's self. You can still spend time outside, just avoid unprotected exposure using effective sunscreen or just cover up- there are now many great sun-protecting hats and clothes to choose from. We are happy to offer a wide range of UV protection for every skin type to ensure your skin stays protected and healthy.
Improve Texture, Sheen and Pore Size.
Sunlight makes us feel happier and generates vitamin D but uneven skin texture and colour (sun spots, broken blood vessels, worsening rosacea, wrinkles and enlarged pores) are the dark side of sun exposure. Microneedling and medical peel "facials" will improve texture, sheen and pore size. These treatments exfoliate the dry outermost layer of skin for an immediate refresh and allow regenerative hyaluronic acid and other active skin care ingredients to penetrate into the skin for greater effect. With a series of treatments unwanted pigment, skin texture and sheen improve.
Treat Sun Spots and "Broken" Blood Vessels.
Sometimes the solar effects are a little more harmful than being sun kissed. An Intense Pulse Light (IPL) rejuvenation treatment can reverse many blemishes caused by UV rays. The most commonly treated areas where irregular colour develops are the exposed areas on the face, neck, chest and hands. IPL targets the built up unwanted pigment or prominent blood vessels to improve skin colour and reflectivity. You'll regain your skin's glow by removing the discolouration with little to no recovery time.
Build Collagen at Home with Restorative Skin Care.
Use retinoid containing skin care to rebuild collagen and more. Retinoids aid exfoliation and help to slow collagen loss; improving finer wrinkles and skin thickness-giving your skin back that youthful firmness that has been lost by sun damage and through the years. Retinoids also help fade brown spots and melasma and treat acne. Our graduated retinol program ensures that we can customize a skin care regime which easily incorporates this important active ingredient into your nightly routine.
Deeper Skin Rejuvenation.
If you've had acne or are looking for tightening and other improvements that Botox, dermal filler, IPL or other treatments do not address then consider The SmartXide DOT™ or The Secret RF.
The "DOT" is a proven technology in fractional skin resurfacing. Treatment breaks down dysfunctional collagen and promotes the synthesis of new, robust, springier collagen. It is the best choice for more advanced wrinkles or scarring on the face, neck, chest, hands and even delicate eye lid skin.
The Secret RF radiofrequency microneedling is a technology that uses tiny needles to deliver energy into the skin of the face, neck and body to promote new elastin and collagen. These essential components of the skin are the foundations of youthful skins firm and smooth appearance. The Secret RF is recommended for most skin types and for those who have milder skin or scarring concerns or want less "downtime". The Secret RF can also be performed on the arms, legs and abdomen as well as the usual areas where laxity develops.
With so many options it may be hard to know what is best for you.

Book a consultation for an assessment and to find out what approach best suits your needs. Take the next step to enjoy radiant and healthier skin!