Problem: Stubborn Body Fat.
When the gym and eating choices are not doing enough or you've had enough consider CoolSculpting®.
Freeze fat safely and with confidence- improvements of 20-25% fat reduction are typical for approved areas. These are areas are where many men want to look and feel trimmer:
-Under the chin/jaw line*
-Abdomen- upper and lower
-Flank/back
-Chest/ breast fat (for men only)
Read more about how CoolSculpting® works and to see if you are a good candidate.
*Also helps tissue tightening with fat reduction treatment.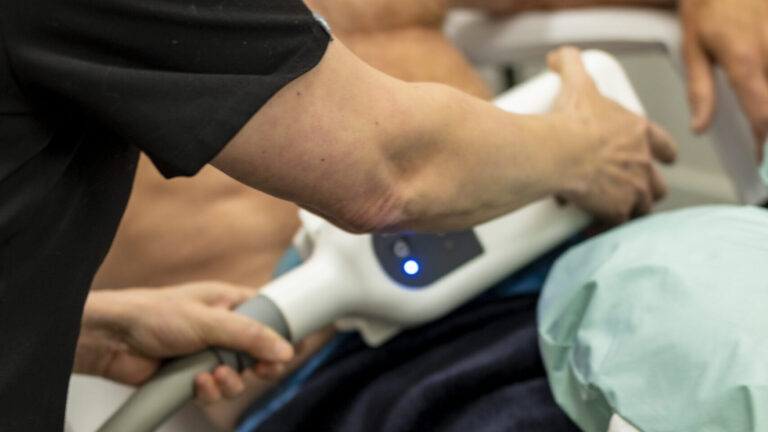 Botox was Never Made "For Women"
You read that right!
 Almost everyone after a certain age  wants smoother skin, fewer wrinkles and less weathered  skin with a more rested and less  stressed appearance. Botox can also improve your confidence and mood, which will ultimately positively affect others around you. If you feel good about yourself, others will too. Win-win!
Treatments are minimally invasive and can be done within 15 minutes. The recovery time is also little to none; no one has to know!
With a changing attitude towards gender norms, it's no wonder that Brotox is on the rise. More than ever before, men can confidently and comfortably take charge of how they want to look. We want to eliminate the old  stigma,  making room for acceptance. At the end of the day, do what makes you happy.
Other Skin Management Options for Men
Before and after, Live Young:  Dermal filler under eye + mid cheeks. A natural result, appears younger and less tired in appearance.

As you look around you may have noticed the growing attention being given to men's style and the expanding number of options to improve your appearance and physique. This is evident in the multiplying number of men's magazines, the rebirth of the barber shop and the emergence of masculine spa services, supplements, skin care, fragrances and so forth. And why not?  You'll feel more confident and others in your life will appreciate the attention you spend in keeping yourself looking your best. There's also evidence that looking great for your age and stage has workplace benefits.
HERE ARE A FEW COMMON PROBLEMS AND THEIR STRAIGHTFORWARD AND ACCESSIBLE SOLUTIONS:
PROBLEM: Sunspots, redness and flushing, and other sun damage.
SOLUTION: Photorejuvenation – this treatment used IPL  to breakdown  spots and other skin discolouration and shrinks dilated blood vessels responsible for flushing and rosacea. Skin tone evens out over 3-5 sessions.
TIME: 15-45 minutes depending on the area
DOWNTIME/PAIN: Brown skin may darken then fade over 7 days. Pain = 2/5
PROBLEM: Looking stressed. Forehead wrinkles and frown lines
SOLUTION: Botox Cosmetic®. Tiny amounts of Botox are injected to relax the muscles that cause negative expression lines in the forehead and around the eyes.. It can be used in the chin area for frowning and pebbling skin irregularity.
TIME: 30 minutes
DOWNTIME/PAIN: None. Pain = 1/5
PROBLEM:  Looking tired. Under eye and cheek hollows bags.
SOLUTION: JUVEDERM dermal filler- a natural sugar-based gel is injected into areas around the eye, cheek, nose and mouth that form hollows and lines that cause a tired or drawn look.
TIME: 30-60 minutes.
DOWNTIME/PAIN: May cause bruising and swelling. Pain is usually 2-4/10 with a numbing gel applied before injection.
PROBLEM: Leathery skin and acne scars
SOLUTION: The SmartXide DOT fractional resurfacing. Or The Secret RF This treatment sends heat into the skin through extremely tiny ports to vaporize old collagen triggering new collagen. This also treats sagging skin around the eyes.
TIME: 60 minutes
DOWNTIME/PAIN: 2-7 days, depending on treatment goals, until the newly healed skin emerges. Pain = 3-4/5 with numbing cream applied for 60 minutes. Yes, this one hurts but nothing else quite does the job that this does to improve most of the aspects of skin aging, sun damage and scarring. 
Secret RF is designed as a treatment series with 3-4 sessions with 2-4 days of down time.
These treatments  also treats sagging skin around the eyes.
PROBLEM: Back and other unwanted hair
SOLUTION: Laser hair removal. This requires 6 treatment sessions for most ideal hair and skin types of hair thinning and smoother skin starts after 3 sessions for many.
TIME: 15-45 + minutes depending on the area
DOWNTIME/PAIN: Skin may look red for 1-2 days. The hair takes 2-3 weeks to fall out. Avoid tanning though out the treatment schedule.
Pain 1-3 /5. The topical freezing gel helps.
For any of these or other medical enhancement treatments,  Live Young suggest booking a consultation to discuss your individual goals and the treatment options in greater detail.