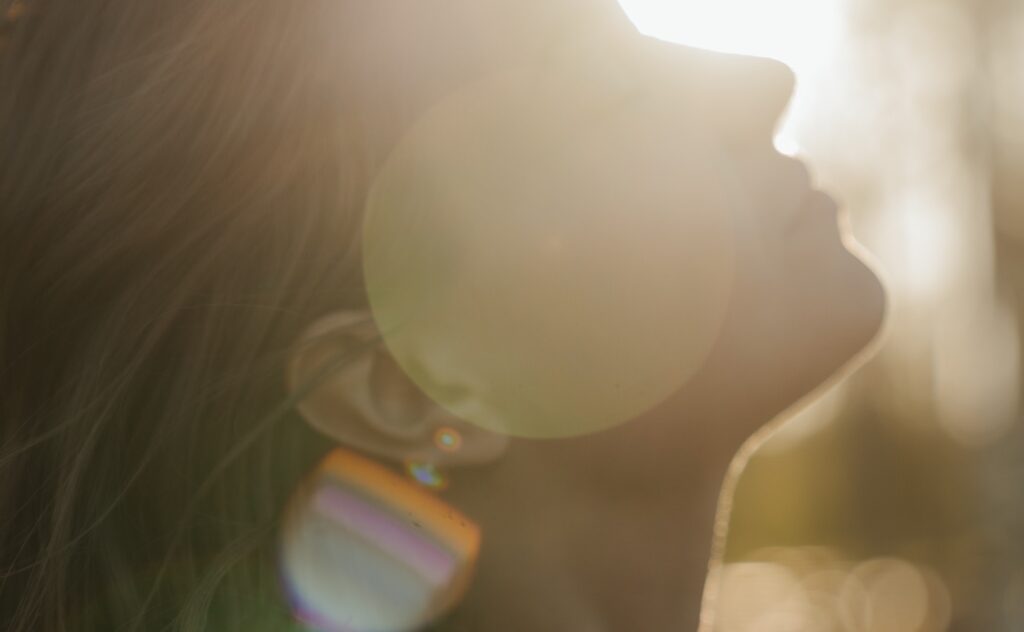 You see yourself in photos, on screen or catch a candid glimpse in a mirror and you see signs that you'd prefer were not there. You notice deeper squint lines, saggy or coarse skin and maybe increased pore size. Sadly, even with a perfect track record, skin starts to age in our 20's and parts of living life take a toll on your skin, leaving it more flawed and lax than ideal. Just as your mind stores your memories, your skin stores them too. The acne scars, exposure to ultraviolet rays and the stress you have had here and there all add up!
But, there is good news:
• You are not alone!
• There are skin treatment options available to help.
• You won't have to face a lot of downtime.
Most people that we see at Live Young
request guidance
to improve skin texture and sagging in
their face, jaw line, neck and other areas on their bodies such as the chest, upper arms, hands,
abdomen and knees.


Does this sound like you?
Our most recommended solution is the Secret™ RF Microneedling.

What exactly is Secret™ Radiofrequency (RF) Microneedling? 
Secret™RF Microneedling combines microneedling with fractionated radiofrequency to treat
• Skin laxity
• Skin tone
• Texture irregularity, such as your fine lines, wrinkles, pore size
• Acne scars
• Stretch marks
and other "memories" that your skin is holding on to.
The microneedles work to create small openings  in the upper layers of the skin to deliver fractionated radiofrequency energy, triggering your body's own natural healing response. Both 
parts of this process promote hyaluronic acid, collagen and elastin production– leading to more 
firm and refined skin texture over the weeks to follow.
You are thinking, "this must be too good to be true"…
Below we will highlight the three reasons why Secret™RF Microneedling may be a great 
choice to revitalize your skin, reset aging, and most importantly, help bring back your 
confidence!
1. Secret™ RF Microneedling is Specific and Controlled to Treat Your Problem Area.
When it comes to hitting the reset button on your problem areas, it's important to seek skin 
treatments that properly address the type of concern(s) and area(s) to be treated in order to 
optimize results.
One major benefit of Secret™ RF Microneedling is its precision and customization. Depending 
on the problem and area that you need to address, our experienced laser technician will be able 
to tailor your treatment in the following ways:
• Microneedle count- 25 or 64 per pulse
• Treatment depth
• Energy delivered 
• Number of passes
• Level of insulation needed
• Number of sessions in a treatment series.
This may sound technical but these options allow your care provider the ability to individualize 
and maximize the revitalization capacity of the Secret™ RF to focus on the areas that you need, 
ensuring maximum benefit and safety.
2. Secret™ RF Microneedling delivers with quick recovery time. 
The advantage of Secret™RF microneedling is, unlike a face lift, the most common surgical 
treatment for sagging skin, it provides a non-surgical route for those who aren't keen on going 
under the knife. And even with surgery skin rejuvenation will also be recommended for optimal 
results. Apart from that comparison, most of our patients don't need or want to wait until they 
require surgery. They chose to manage issues early or as they start to see them. The Secret® 
RF is an optimal choice for them.
With Secret™ RF Microneedling, the recovery time is fast compared with other procedures such 
as The Smarxide Dot. Most can expect a full recovery 4- 7 days post-treatment.  Most of our 
patients are able to resume usual activity after 1-2 days. Makeup and most skin care can be 
applied after 12 hours.
.
Following each treatment session, patients may experience slight discomfort and signs of treatment, which may include:
• Warmth
• Itching
• Dry skin 
• Temporary changes in skin sensation
• Skin redness 
• Irregular skin surface
• Swelling.
These are all a completely normal response and signal to you that your body is healing itself 
and the renewal process has started. We will advise you on soothing measures should you 
need them.
If you're still on the fence about Secret™ RF Microneedling, the greatest benefit awaits–
So keep reading!
3. Secret™ RF Microneedling offers long-lasting results 
You love the precision and quick recovery that Secret™ RF microneedling can give you, but are now wondering what you can expect in terms of your results?
The beauty of Secret™ RF Microneedling technology is its sustainable result. Benefits endure 
because the regenerating effects are a result of your own body's production of the essential 
building blocks of smooth, firm skin: hyaluronic acid, collagen and elastin. Following your initial 
treatment, typically divided into 1 or more sessions, you can expect rejuvenated skin starting 
within weeks, with optimal results showing up 3 months
post treatment and continuing over 
the next 3
. Results from Secret™ RF microneedling can then persist for years. Aging or other 
influences on your skin quality will still continue which is why we recommend maintenance. In 
the same way you look after your teeth and gums, ongoing care is needed every 6-12 months 
depending on your exposures and lifestyle.
Takeaways
Secret™ RF Microneedling may be a good option for you if you have been dealing with your skins memories: various signs of aging such as sagging skin, fine lines and wrinkles, changes in skin texture or stretch marks and scarring.
The Secret™ used with experienced care helps manage your problem area(s) in an individualized and controlled manner, with quick recovery time and long-lasting results. These are all reasons why you would  want to book a complimentary consultation with your experts at Live Young Medical.