A closer look into the definition of Hyperhidrosis and what can be done to treat it.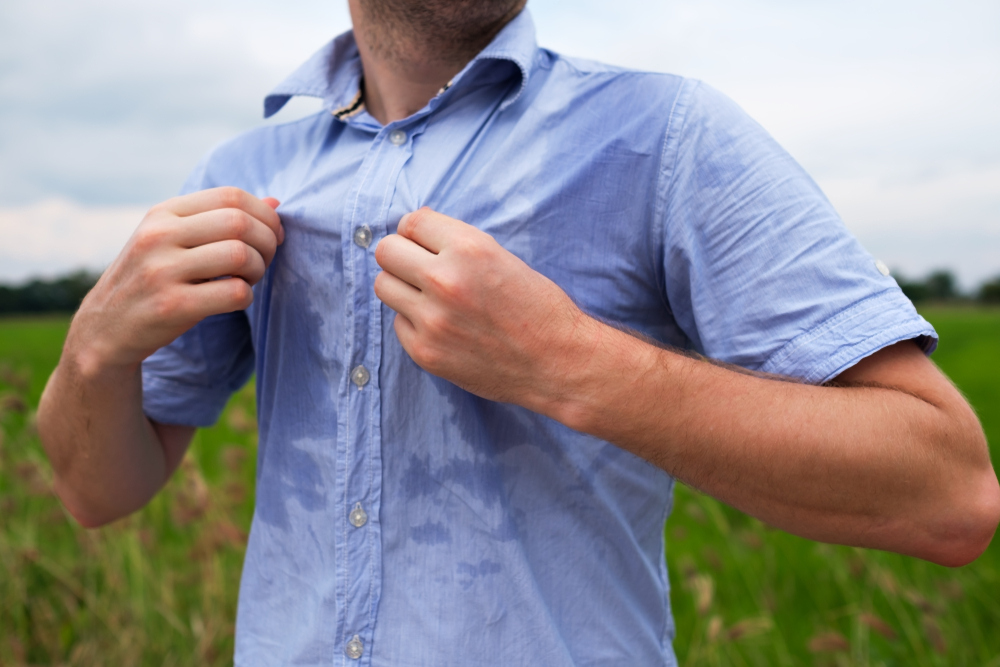 Hyperhidrosis is the term used for the medical condition of excessive sweating that is triggered by causes such as anxiety, rather than by normal homeostasis or body temperature control. It is typically an unpredictable and excessive amount of sweat, to the degree that it interferes with normal day to day functioning. It mainly occurs on the face, underarms, palms of the hands, and the soles of the feet.
This condition is often debilitating to people suffering from it, as it can cause embarrassment and social anxiety. The good news is that it can easily be treated. Both men and women seek treatment for hyperhidrosis, and treatment at LiveYoung is quick and relatively painless.
A Closer Look Into Hyperhidrosis:
Hyperhidrosis is most commonly caused by overactive sweat glands. As such, it usually is confined to one localized or targeted area (where the sweat glands appear to be working overtime).
The Canadian Dermatology Association reports that hyperhidrosis affects approximately 3% of the Canadian population. That means that approximately 950,000 Canadians suffer from this condition. Of those, 300,000 have a severe form of the condition.
Hyperhidrosis can have an effect on an individual's daily activities. Excessive, uncontrollable sweating can negatively impact one's productivity, confidence, social comfort, and overall emotional well-being. Studies have shown that this condition may affect a person's quality of life in a similar way to those who suffer from severe acne or psoriasis.
How Can It Be Treated?
Hyperhidrosis is a medical condition that can be treated under the direction of a physician in several ways. These include topical treatments, surgical removal of sweat glands, or less invasively with the use of BOTOX® Therapeutic. Dr. Maureen Sweeney has been treating patients safely and effectively with BOTOX® Therapeutic since 2003 for a variety of different conditions, including hyperhidrosis.
In the same sense that treatment with BOTOX® Therapeutic blocks nerve signals to reduce pain associated with migraine headaches, TMJ, and other conditions, it is also able to interfere with abnormal sweat production by blocking the release of sweat by the sweat glands. Injecting BOTOX® into targeted areas essentially disables the brain's ability to tell the body to produce sweat.
The effects of treatment with BOTOX® Therapeutic for excessive sweating provide relief for, on average, three to six months.
BOTOX® Therapeutic is approved by Health Canada for the treatment of Hyperhidrosis. Most extended health plans cover a portion of the treatment costs for BOTOX® Therapeutic.
What to Expect on Treatment Day:
Treatment with BOTOX® Therapeutic involves a series of injections spaced about 0.5 - 1 cm apart, distributed evenly along the treatment area. Treatment is relatively painless, with most patients reporting discomfort ranging from about 1-2 out of 10. Your appointment time will be approximately half an hour.
There is no downtime associated with treatment. Very slight swelling at the injection sites may be observable in some patients, which generally resolves within an hour. Superficial bruising may also occur. Treatment begins to take effect within a few days, with full effect realized at two weeks post-treatment. Patients typically enjoy results of treatment for up to six months and plan for treatment two to three times per year.
---
If you suffer from Hyperhidrosis and are in or around the Southern Vancouver Island region, contact us today to book your complimentary consultation and see if BOTOX® Therapeutic is right for you. Relax, knowing you can be sweat-free in time for summer!
Contact us to make your appointment today.
Hits: 44
BOTOX® Cosmetic was approved for cosmetic use 20 years ago, and for medical use in various forms starting in the 20th century. Read on to learn about the history and uses of our most popular cosmetic treatment!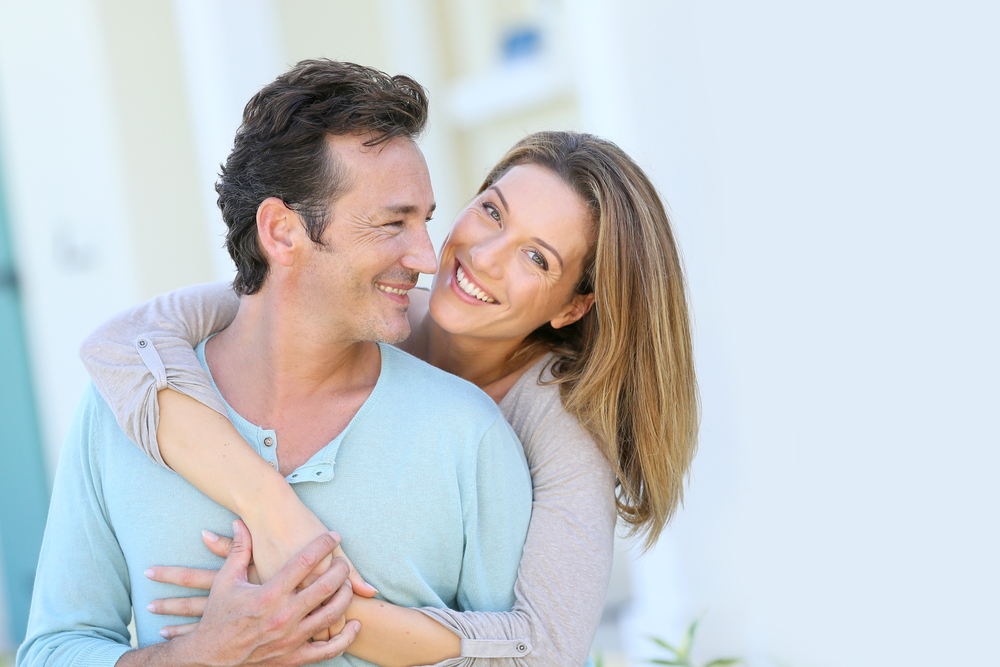 When people hear the word "Botox", there seems to be a common misconception that its only usage is to treat or prevent wrinkles. The truth is that BOTOX® Cosmetic has other benefits, as does BOTOX® Therapeutic®.
To clarify further on this popular injectable, we put together a little guide about BOTOX®.
The History of BOTOX®
BOTOX® has been used as a cosmetic treatment since 1992 and has been approved in Canada for cosmetic use since 1999. Although it came to be used cosmetically at this time, it should be noted that research for uses of BOTOX® in medicine began in the 1970s. In 1978, it was approved to be tested in surgery. As such, it has been tested, studied, and documented for many decades.
Interestingly, BOTOX® was actually first found to be useful in ophthalmology to treat muscle spasms in the eye area. Patients and their treating doctors began to notice that treated areas resulted in a smoothened, relaxed appearance and an enhanced cosmetic outcome. Because of this, the use of BOTOX® transitioned into the cosmetic purposes we see today.
Dr. Maureen Sweeney has been treating patients with BOTOX® since 2003.
What Exactly Is BOTOX®?
BOTOX® is a purified protein that temporarily relaxes muscles and softens muscle movement. It is commonly used for the treatment of dynamic wrinkles and undesirable facial expressions caused by active muscle movements, such as frowning and squinting. To learn more about the safety and the treatment, click here.
Benefits and Uses for BOTOX®
FACIAL SCULPTING
BOTOX® has been used by Dr. Sweeney for advanced facial sculpting in the neck for prominent platysmal bands and horizontal lines, in the lower face for vertical lip lines, chin lines and pebbly texture, to soften marionette lines, and to lift the frown from the corners of the mouth. It can also be used to lift the brow, sharpen the jawline, and to smooth the lines around the eyes and on the forehead.
SOFTLIFT™
BOTOX® can be used either alone or in combination with dermal fillers such as JUVEDERM®. SOFTLIFT™ refers to the combination of BOTOX® and JUVEDERM®. The benefits of Juvederm® are immediate and typically last up to two years. It provides a natural lift in areas where the skin may have lost laxity and restores lost volume to bring back a more youthful appearance.
PREVENTION OF WRINKLES
It's been demonstrated that the effect of BOTOX® when used at regular intervals (average is about every 4 months), can help prevent more permanent lines and wrinkles. In Dr. Sweeney's practice, preventative treatment begins when the patient is ready. Many patients begin treatment with BOTOX® in their 20s-30s, which is very effective from a prevention standpoint.
BOTOX® Does More Than Fix Wrinkles...
BOTOX® is among the most studied pharmaceuticals. Recent research shows that it also works to reverse skin aging through increased collagen production and reduced activity of the enzyme that breaks down collagen. It also improves circulation and sebaceous gland density in the skin leading to a hydrated, thicker looking skin in treated areas. A study series of 5 subsequent treatments demonstrated that skin thickness improved sequentially with repeated treatments.
BOTOX THERAPEUTIC®
There are many therapeutic applications to BOTOX® as well, which are used in many different avenues of medicine and surgery. Dr. Sweeney was trained in the use of BOTOX THERAPEUTIC® in 2003. As such, she is able to use it to treat temporomandibular joint (TMJ) pain, migraine headaches, teeth clenching, neck and back pain (from muscle tension), and hyperhidrosis (excessive perspiration) of the underarms, palms, and soles of the feet.
To learn more about these treatments, visit our BOTOX® Therapeutic page.
Yes, Men Use it Too!
The use of BOTOX® in men is becoming increasingly common (you may have heard the term "BRO-TOX"). The truth is, we see men having the same issues with wrinkles as women do. An ever-increasing number of men are enjoying the effect of having a more relaxed, less angry, less sad-looking, more youthful appearance.
The Brilliant Distinction Program
If you are thinking of receiving BOTOX® or JUVEDERM® dermal fillers, you should be aware of the Brilliant Distinctions Program. Allergan, the maker of BOTOX® and JUVEDERM®, is currently offering $100 coupons to patients who have not yet had treatment with JUVEDERM®, or who have not yet signed up for Brilliant Distinctions (BD), Allergan's loyalty program. If you miss the June 30th, 2019 deadline for this coupon, it is still beneficial to sign up. BD members earn points with each treatment, which may be redeemed for a monetary value towards future treatments. Contact us for more details.
You can be confident that your treatment at Live Young Medical will deliver significant, natural-looking results at the hands of expert medical personnel.
Contact us to learn more about BOTOX® or to book your appointment today.
Hits: 81
Whether consuming them in our diets or applying them topically, antioxidants are important to our overall health and the health of our skin.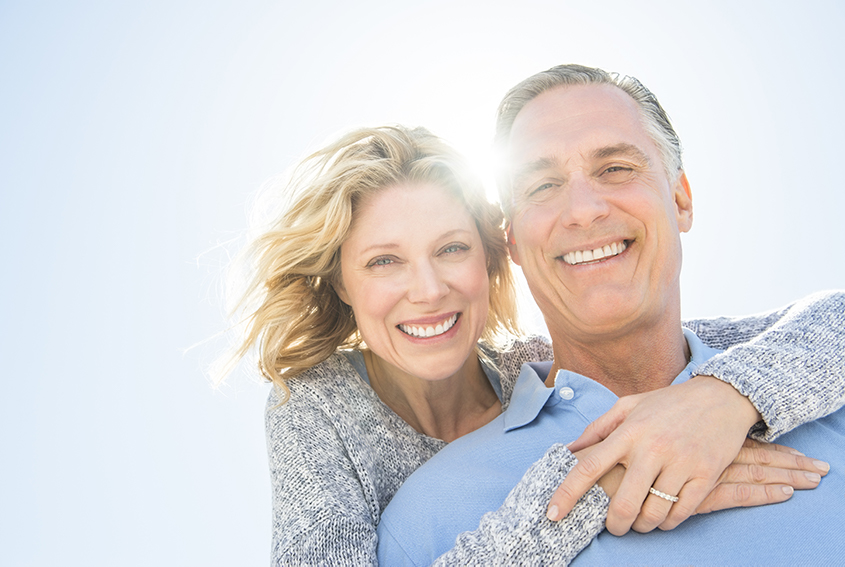 By now, most of us have heard that antioxidants are very important to our health and well-being. This is true. However, we want to delve into this a bit further. This blog explains the "how and why" of antioxidant protection, and which specific antioxidants you can benefit from.
What Are Antioxidants?
Antioxidants are substances that can prevent or slow damage to cells caused by free radicals, which are unstable molecules that the body produces as a reaction to environmental and other pressures or stressors. If the body cannot process and remove free radicals efficiently, oxidative stress can result, which leads to cellular and DNA damage. This destructive action can be extremely detrimental to your health, and lead to a multitude of diseases and ailments.
Oxidative stress is linked to heart disease, cancer, arthritis, stroke, respiratory diseases, immune deficiency, emphysema, Parkinson's disease, premature aging, and other inflammatory or ischemic conditions.
Antioxidants help neutralize free radicals in our bodies, thus boosting our overall health.
Now that we understand what antioxidants and why they are important it is important to discuss the sources and benefits.
Antioxidants in The Diet
Consuming antioxidant-rich food may help to decrease the risk of free radical damage and oxidative stress. Most sources of antioxidants are plant-based and natural sources. This includes mainly a wide array of colourful fruits and vegetables.
Antioxidants are also known to be abundant in green tea, black tea, nuts, wine, dark chocolate, as well as brightly coloured fruits and vegetables. Detailed below is a list of powerhouse antioxidant with an abundance of known benefits. Consuming a varied diet which contains plant-based foods can enhance your ability to fight off free radical damage, however, it is important to keep in mind that as little as 5% of the antioxidants we consume may reach our skin. For this reason, it is important to apply topical antioxidant protection every day to enhance skin health and function.
Antioxidants For Your Skin
Antioxidants can also be used topically and are also found in some skincare products. However, each one has a unique function. We are going to discuss some of the most popular ones that can be used on your skin and why.
VITAMIN C
This is one of the most studied antioxidants. Other than being a free radical scavenger, vitamin C (https://www.liveyoung.ca/about/blog/257-squeeze-vitamin-c-into-your-skin-health-regime-not-just-your-morning-juice) has other skin health benefits, such as boosting collagen production and fading dark spots. It also boosts the protective effect of your sunscreen by enhancing your skin's natural UV resistance by up to 8x.
RETINOL (VITAMIN A)
If there's one anti-aging ingredient that's been proven time and time again to help turn back the clock on aging skin, it's retinol. A derivative of vitamin A, it has the ability to penetrate deep enough into the skin that it can effectively stimulate collagen production and accelerate cell renewal and repair, smoothing fine lines and wrinkles and improving skin tone in the process. To learn more about our favourite retinol product click here.
VITAMIN E
Vitamin E is an important vitamin required for the proper function of many organs in the body, including the skin. Aside from being a powerful antioxidant, vitamin E is widely recognized for its ability to accelerate the skin's healing process. No wonder it is often found in moisturizers, creams and lotions formulated to treat dry skin as well as products designed to reduce stretch marks.
RESVERATROL
A chemical compound found mostly in the skins of fruits like grapes and berries, peanuts, tea and red wine. It's an antimicrobial substance produced by plants to protect themselves from air pollution, infection, intense UV radiation and extreme climate changes. Therefore, it is thought to help protect our skin in the same way it does the skins of plants. Some studies also say it has cancer-fighting abilities.
COENZYMEQ10
As we age, the presence of coenzymeQ10, also known as ubiquinone, in our body slowly decreases, making us more susceptible to wrinkles and photoaging. Research shows that an increased topical application of this antioxidant helps fight off free radical damage and keep your skin cells healthy. This nutrient is easily absorbed by the skin and helps stimulate collagen production, which helps improve elasticity and texture.
NIACINAMIDE
Water-soluble and suitable for all skin types, niacinamide (also known as Vitamin B3) is often used to treat skin conditions like rosacea and acne and is not known to cause any adverse reactions. It can even be combined with your favourite skin care products and ingredients, like vitamins A and C, retinol and hydroxy acids to boost their performance. Supplementing with niacinamide is associated with the prevention of skin cancer.
POLYPHENOLS
This plant-based vitamin, which can be found in vegetables, green tea, fruits and chocolates, contains chemopreventive properties that have anti-inflammatory properties. Studies show that consumption and topical use of ingredients rich in polyphenol help improve our skin's natural defense against oxidative stress, prevent skin aging and may inhibit skin cancer.
FLAVONOIDS
Dermatologists continue to see the importance of including botanicals in skin care. Studies show that flavonoids, an antioxidant found in green and black teas, have the potential to treat rosacea, reduce inflammation and oxidative stress. They also absorb UV light and modulate signalling pathways that influence cellular function to prevent photoaging and damage. These nutrients also help reduce collagen degradation, delay skin aging and inhibit skin cancer.
GLUTATHIONE
Glutathione is a powerful antioxidant that aids in cell repair and protection of vital organs like liver, kidney, brain, and skin. It helps detoxify the skin and reduces the appearance of wrinkles, giving you smoother, more supple skin.
What Are Some Of Our Recommended Products?
At Live Young Medical, we carry a wide line of skin care products that are catered around boosting your skin health, contain many of these antioxidants, while also giving you those anti-aging properties. Please see our product page to learn more about skin care products and supplements available at our clinic.
Some of the skin care products we find best for antioxidant health include the following:
ProDerm Serum C - 10% pure vitamin C serum
SkinCeuticals CE Ferulic - daytime antioxidant and post-procedure protection (neutralizes external free-radicals before they come into contact with our skin)
SkinCeuticals Resveratrol BE - night-time antioxidant protection (neutralizes internal free-radicals overnight)
Colorescience All Calm, Even Up and Total Eye, Alumier Sheer Hydration, and SkinCeuticals Physical Fusion are all mineral sunscreens packed with antioxidant protection
SkinMedica Retinol Complex - an advanced, graduated anti-aging skin health system
---
To shop these products or to learn more, please contact us directly, or visit us in Sidney, BC.
Hits: 213