What is Profound® Radiofrequency Microneedling?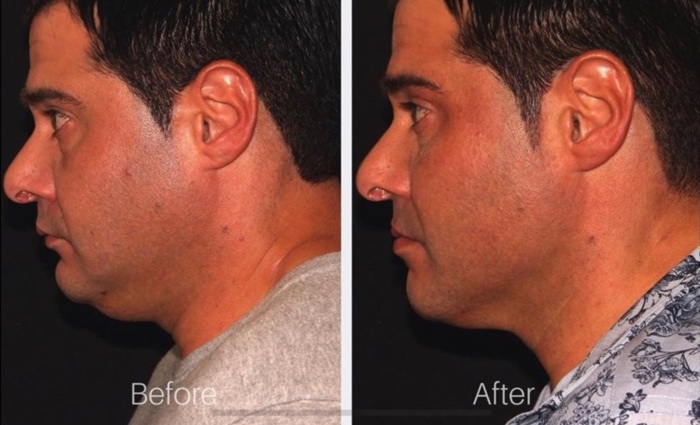 Profound® Radiofrequency Microneedling is an energy-based face, neck, and body treatment developed to build new elastin, collagen, and hyaluronic acid (HA) which are lost in the skin with aging and are the foundations of youthful skin's firm and smooth appearance. Profound® can also be used in the underlying fat layer for volume reduction. Profound® delivers radiofrequency energy into the deeper skin layers using a revolutionary method of microneedling to distribute the energy where it is needed to lift, tighten and add volume to the skin without surgery.
These benefits are long lasting because your body has made its own building blocks to give the skin its "SNAP BACK" quality. To learn more about the science of making your skin look and feel younger longer visit www.bringthesnapback.com.
How is Profound® RF different from Fractionated CO2, fat sculpting, and related treatments?
Studies show up to 5x the elastin, up to 2x the collagen and increased hyaluronic acid with the dermis after a single Profound® treatment. Other RF technologies have not been shown to increase dermal elastin production. The elastin is what gives skin its "SNAP BACK" quality.
Profound® RF's unique technology treats aging skin and reduces fat. Other treatments typically can treat one or the other. Coolsculpting® and Belkyra® are well recognized non-surgical treatments for localized fat reduction however they do not improve the skin's elastin, collagen and HA and may actually increase the skin sagging as the fat layer is reduced.
Rather than treating just the superficial layers of the skin, Profound® penetrates the deep dermis using the microneedling system, delivering the RF energy exactly where and for how long it is needed to be most effective in reducing wrinkles and improving skin elasticity, and firmness by triggering collagen, elastin, and HA production at the precise depth to make a difference.
Compared to laser treatments such as Fractionated CO2 most skin types can be treated safely and effectively and patients can be treated at any time of the year – even with suntanned skin.
What is a Profound® RF treatment like?
The treatment time is 60 minutes or more depending on the scope of treated areas and if the fat layer is also a target.
Pain is managed using lidocaine anesthetic. People frequently listen to music during the procedure.
It is minimally invasive with downtime mainly due to swelling and bruising the severity of which differs from patient to patient and lasts on average 5-10 days. We take measures to reduce the risk of bruising, which we discuss during your consultation.
Other effects include possible redness, warmth, and numbness lasting 2-5 days. Temporary changes to skin-sensation can persist for weeks.
Production of new collagen, elastin, and hyaluronic acid begins in the following weeks and months as your body begins the dermal remodelling process. Visible benefits are typically seen at 3 months and build over the next 3-9 months.
How many Profound® RF treatments will I need?
Typically you will need only one treatment to rejuvenate your skin with Profound®. There is no need to schedule multiple office visits to achieve optimum results as with other related RF technologies. The patient will often have another treatment after 6-12 months to build on the benefits from an earlier treatment.
Let us help you decide.
Live Young recommends an in-depth consultation with Dr. Sweeney before making any decision about treatment is best suited to your individual needs.
Start your journey to looking younger longer. Contact us today for an appointment.