We always try to present ourselves in the best light, and that means shining with kindness, intelligence, humour, and of course, beauty. We want to look as good as we feel about ourselves and sometimes that means simply getting skin deep—which isn't always a bad thing!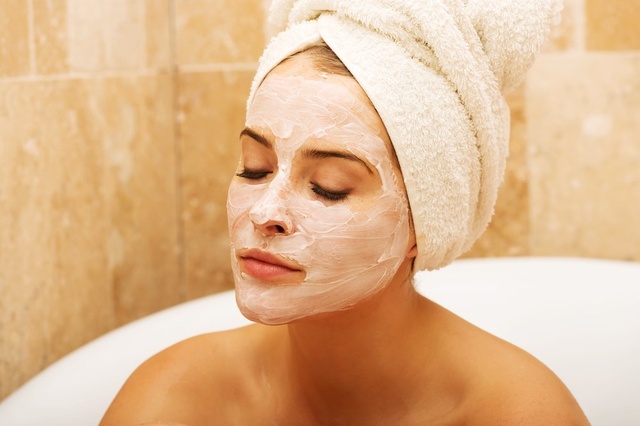 It doesn't have to be superficial if you're genuinely caring for your body and your health. After all, your skin is your largest organ and combats the exterior world on a daily basis. It is only natural that we prioritize our skin care because of how our skin is treated.
Your skin care routine can be broken down into four different categories: cleansing, restoring, protecting and nourishing. There are varying topical products that aid in each category, so familiarize yourself with your skin and figure out which one works best for you. Here are 11 of our favourites.
Cleansing
Photo credit: Pro-Derm™
The Pro-Derm™ Gentle Cleanser contains 40% aloe barbadensis extract, allantoin and is enriched with Lavender essential oil. It doesn't contain alkaline, like most soaps and cleansers, so it doesn't irritate the skin. It is intended to be a base product to maximize the potential of all Pro-Derm™ products and is compatible with all skin types. It's concentrated, so a little goes a long way.

Restoring
Ureadin Ultra 10 Lotion Plus is a multi-action body treatment that effectively delivers overall skin improvement and quality. It is formulated with natural exfoliators such as 10% Urea and hydrators including Shea to immediately soften and resurface dry and rough skin. You can use it daily and apply it liberally to any part of your body that needs special attention. Also available from the ISDIN line is a foot gel, oil and body moisturizing spray.
Protecting
Photo credit: EltaMD®
EltaMD® carries 5 fantastic products for sun care and skin protection. They are all UVA and UVB broad-spectrum products, which offers the best protection. They are specialized for varying skin types, so if you have acne, sensitive skin, or are recovering from a procedure, EltaMD® will take care of your sun care needs.
Colorescience® also offers an expansive range of sun care products. What's special about Colorescience® is its duality to act as makeup. Their sun care products are specialized as primers, foundations, loose powders and lip "shines."
Even Up by Colorescience® is an all in one clinically proven skin perfector….combining the anti-aging benefits of a broad spectrum SPF50, and Lumira- a patented skin brightening complex, with skin enhancing primer.
Clinically proven to help with the appearance of hyperpigmentation and melasma, this all in one product is ideal for the busy woman on the go that wants one product to treat, prevent and protect.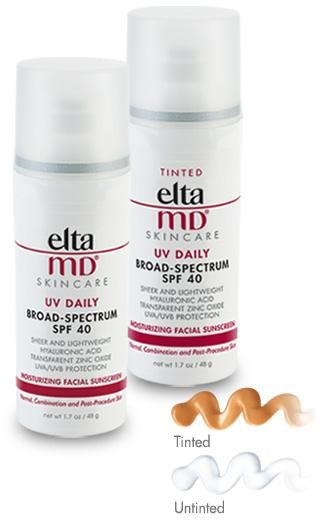 Nourishing
Pro-Derm™ Hydrogel is an enriched moisturizer that rapidly soothes sensitive skin. It is recommended to use after skin treatments, sunburns, hair removal, bathing or shaving. Its fusion of plant and marine ingredients is meant to regenerate the skin's protective film with the most efficiency.
The Ommerse® Overnight Recovery Cream uses calming agents such as retinol to prevent inflammation and repair and regenerate skin cells overnight. This also helps reduce fine lines and wrinkles. Apply it 30 minutes before you head to bed and let the magic happen while you sleep.
Pro-Derm™ StemYouth Serum smoothes and plumps skin immediately upon application. Wrinkles appear erased, firmness and elasticity are increased and the complexion is glowing—what more do you need in a serum? Apply it morning and night under your regular moisturizer.
Although everyone's skin types and skin pigments differ, we all want the same thing—to feel happy, confident and healthy with the way we look. Taking care of your skin is the first stepping stone to these goals. So strip off those bad habits and routines and get started with taking care of your skin—and yourself.