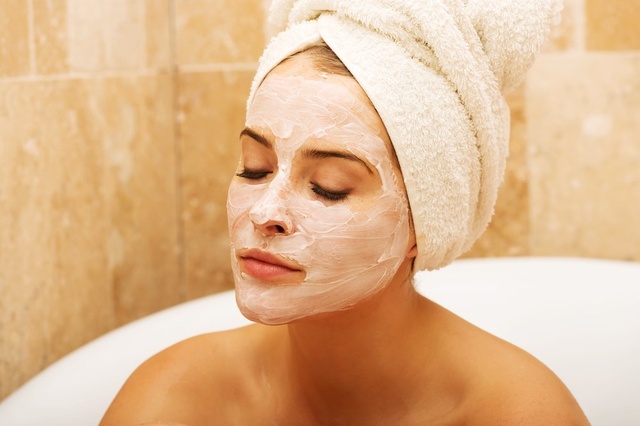 Summer is a season full of fun celebrations, and we want to look our very best. Whether it's a concert, wedding, reunion, or family holiday, there are countless close encounters and photo opportunities! Refreshed, glowing skin is the key to looking radiant during the summer months.
We realize how busy summertime can be; kids are out of school, the family may be visiting, you have a tight schedule of events to work around. Although the days are longer, they seem to pass by quickly. Microdermabrasion and Skin Peels are zero-downtime treatments that will get you event-ready in just 30 minutes.
Microdermabrasion
Is a type of physical exfoliation used for removing the very superficial level of the skin. Its combination of suction and the use of a diamond-tipped wand gently removes dead skin cells, debris, oils, and blackheads while encouraging collagen stimulation and rapid turnover of skin cells. After a microdermabrasion treatment, the surface of your skin will feel velvety smooth and soft. This treatment can be used on any part of the body, from neck to chest to hands, etc. Microdermabrasion is frequently used before a skin peel to prepare the skin for the penetration of active ingredients.
Skin Peels
Rejuvenate and brighten the skin through exfoliation with glycolic, salicylic and/or lactic (milk) acids. Issues such as fine lines, acne, enlarged pores, discoloration, dull tone, and rough texture are targeted. Peels remove old surface skin cells and stimulate the growth of new cells and collagen. Peels can be customized to suit individual skin health needs.
Consider adding microdermabrasion, a peel or a combination of both to your skin routine to revive your skin and look your best this sunny season. Although individual treatments are a great way to get your skin glowing before an important event, a treatments series will ensure that you are ready for any and all summer occasions.
For July and August, purchase a series of 3 Alumier MD Glow Peels, or 3-in-1 Revival Facials and receive a complimentary microdermabrasion treatment for your hands (value $150.00). Treatments in series to be scheduled 3-5 weeks apart for maximum benefit.