BOTOX® Cosmetic was approved for cosmetic use 20 years ago, and for medical use in various forms starting in the 20th century. Read on to learn about the history and uses of our most popular cosmetic treatment!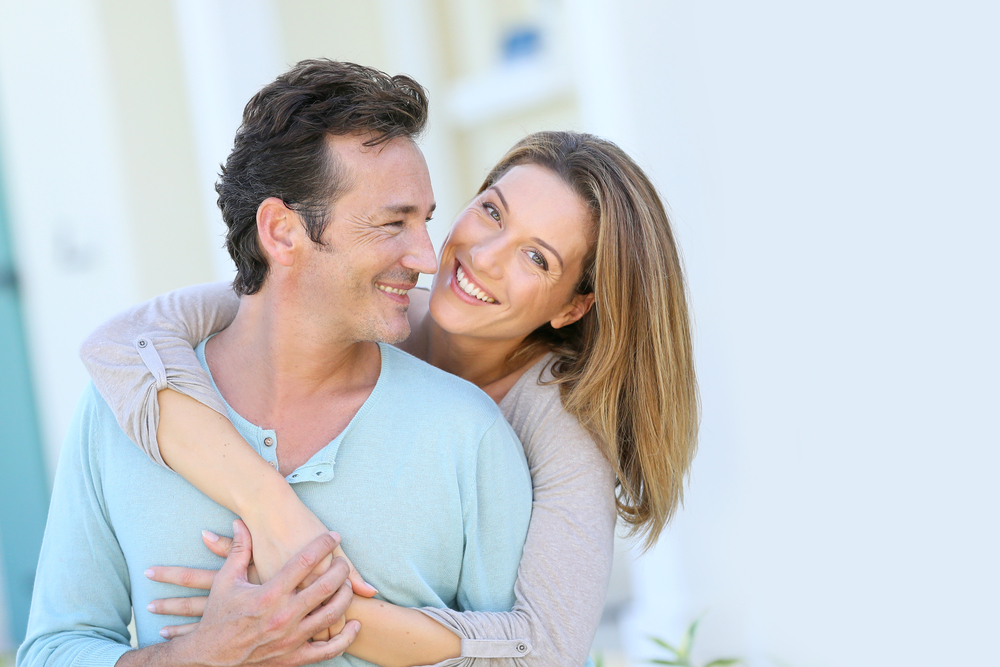 When people hear the word "Botox", there seems to be a common misconception that its only usage is to treat or prevent wrinkles. The truth is that BOTOX® Cosmetic has other benefits, as does BOTOX® Therapeutic®.
To clarify further on this popular injectable, we put together a little guide about BOTOX®.
The History of BOTOX®
BOTOX® has been used as a cosmetic treatment since 1992 and has been approved in Canada for cosmetic use since 1999. Although it came to be used cosmetically at this time, it should be noted that research for uses of BOTOX® in medicine began in the 1970s. In 1978, it was approved to be tested in surgery. As such, it has been tested, studied, and documented for many decades.
Interestingly, BOTOX® was actually first found to be useful in ophthalmology to treat muscle spasms in the eye area. Patients and their treating doctors began to notice that treated areas resulted in a smoothened, relaxed appearance and an enhanced cosmetic outcome. Because of this, the use of BOTOX® transitioned into the cosmetic purposes we see today.
Dr. Maureen Sweeney has been treating patients with BOTOX® since 2003.
What Exactly Is BOTOX®?
BOTOX® is a purified protein that temporarily relaxes muscles and softens muscle movement. It is commonly used for the treatment of dynamic wrinkles and undesirable facial expressions caused by active muscle movements, such as frowning and squinting. To learn more about the safety and the treatment, click here.
Benefits and Uses for BOTOX®
FACIAL SCULPTING
BOTOX® has been used by Dr. Sweeney for advanced facial sculpting in the neck for prominent platysmal bands and horizontal lines, in the lower face for vertical lip lines, chin lines and pebbly texture, to soften marionette lines, and to lift the frown from the corners of the mouth. It can also be used to lift the brow, sharpen the jawline, and to smooth the lines around the eyes and on the forehead.
SOFTLIFT™
BOTOX® can be used either alone or in combination with dermal fillers such as JUVEDERM®. SOFTLIFT™ refers to the combination of BOTOX® and JUVEDERM®. The benefits of Juvederm® are immediate and typically last up to two years. It provides a natural lift in areas where the skin may have lost laxity and restores lost volume to bring back a more youthful appearance.
PREVENTION OF WRINKLES
It's been demonstrated that the effect of BOTOX® when used at regular intervals (average is about every 4 months), can help prevent more permanent lines and wrinkles. In Dr. Sweeney's practice, preventative treatment begins when the patient is ready. Many patients begin treatment with BOTOX® in their 20s-30s, which is very effective from a prevention standpoint.
BOTOX® Does More Than Fix Wrinkles…
BOTOX® is among the most studied pharmaceuticals. Recent research shows that it also works to reverse skin aging through increased collagen production and reduced activity of the enzyme that breaks down collagen. It also improves circulation and sebaceous gland density in the skin leading to a hydrated, thicker looking skin in treated areas. A study series of 5 subsequent treatments demonstrated that skin thickness improved sequentially with repeated treatments.
BOTOX THERAPEUTIC®
There are many therapeutic applications to BOTOX® as well, which are used in many different avenues of medicine and surgery. Dr. Sweeney was trained in the use of BOTOX THERAPEUTIC® in 2003. As such, she is able to use it to treat temporomandibular joint (TMJ) pain, migraine headaches, teeth clenching, neck and back pain (from muscle tension), and hyperhidrosis (excessive perspiration) of the underarms, palms, and soles of the feet.
To learn more about these treatments, visit our BOTOX® Therapeutic page.
Yes, Men Use it Too!
The use of BOTOX® in men is becoming increasingly common (you may have heard the term "BRO-TOX"). The truth is, we see men having the same issues with wrinkles as women do. An ever-increasing number of men are enjoying the effect of having a more relaxed, less angry, less sad-looking, more youthful appearance.
The Brilliant Distinction Program
If you are thinking of receiving BOTOX® or JUVEDERM® dermal fillers, you should be aware of the Brilliant Distinctions Program. Allergan, the maker of BOTOX® and JUVEDERM®, is currently offering $100 coupons to patients who have not yet had treatment with JUVEDERM®, or who have not yet signed up for Brilliant Distinctions (BD), Allergan's loyalty program. If you miss the June 30th, 2019 deadline for this coupon, it is still beneficial to sign up. BD members earn points with each treatment, which may be redeemed for a monetary value towards future treatments. Contact us for more details.
You can be confident that your treatment at Live Young Medical will deliver significant, natural-looking results at the hands of expert medical personnel.
Contact us to learn more about BOTOX® or to book your appointment today.