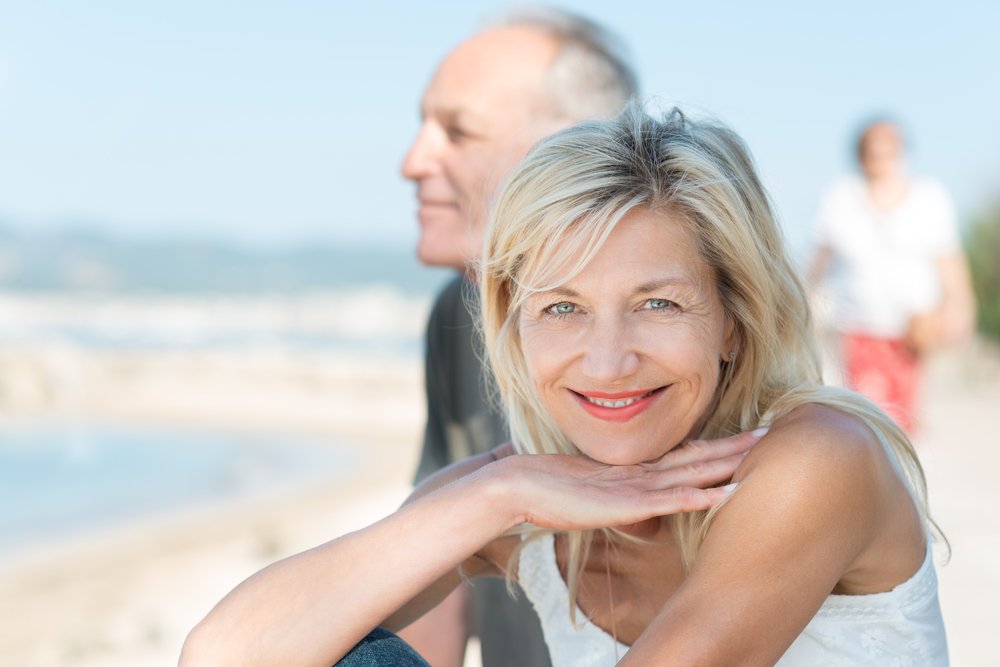 Excess chin fat or a double chin can be hard to ignore and it makes you feel like you look older or heavier than you really are. Frustratingly, the chin is also an extremely difficult area to target with weight loss. Until recently, many people had to resort to invasive and costly surgery to rid any excess fat. Now, there's BELKYRA, a natural, non-surgical way to reduce chin fat. If you're fed up with feeling self-conscious about your neck and jaw line, here's why you should consider BELKYRA.
1. BELKYRA is natural
BELKYRA uses your body's natural chemistry to target chin fat. The treatment uses deoxycholic acid, a substance in bile that our bodies naturally produce for digestion and absorption of fat. When BELKYRA is injected directly into the chin fat deposit, deoxycholic acid breaks down the fat cells; the released fat is absorbed slowly over the following weeks.
2. Treatment is quick
Forget months of appointments and procedures. After a 30-minute appointment to assess and map the chin area, BELKYRA treatments involve quick injections that are administered in mere minutes. Though the dose and number of treatments depend on your unique structure, most patients require two to four treatments. You'll be seeing improved results in as little as four to six weeks.
3. It is painless and non-invasive
Anyone who's considered cosmetic beauty procedures knows that pain is a huge factor. BELKYRA's injection treatments are non-invasive and may cause only stinging, itching and redness at the site and time of injection. Ice relieves the sting.
4. Side effects are manageable
The majority of patients who receive BELKYRA rate the side effects as mild, meaning you'll be able to go about your regular life while receiving treatments. Some experience minimal inflammation, swelling, redness, nodules, itchiness and numbness. However, any side effects are short-lived, typically only lasting two to four weeks following the injection.
5. It offers long-lasting results
Here's the best part about BELKYRA: once fat cells have been destroyed by the injections, they do not regrow. That's right, they are gone. Once the treatment is successful, all you're left with is a slimmer, more attractive jawline.
6. BELKYRA complements other treatments
If you've considered or already undergone other neck-improvement treatments such as skin tightening, treatment of dynamic lines, neck bands with BOTOX Cosmetic, or jaw and chin contouring with dermal fillers, BELKYRA is the perfect additional treatment to reshape the neck.
7. Everyone is singing BELKYRA's praises
In 2015, KYBELLA (BELKYRA's American counterpart) received Allure magazine's Best of Beauty Award in their Breakthrough Beauty 2015 feature. KYBELLA and BELKYRA have also been reviewed and praised by Harper's Bazaar, The Province, Elle, Glamour and The New York Times.
As one Live Young Medical patient recounts, "Treatment with BELKYRA was a 'yes'! For years I have been cultivating my beard to cover up my double chin. Pilates and weight loss have not worked even though I did lose weight. The procedure caused some swelling but nothing two days of holiday beard couldn't cover. I am very satisfied and glad I had the treatments."
Live Young Medical is excited to offer BELKYRA, a natural fit with our existing practice, with Dr. Maureen Sweeney now offering consultations and treatments. Whether you've recently lost weight but that stubborn chin remains or you simply want to feel more comfortable in your skin, BELKYRA will leave you feeling younger, happier and confident.