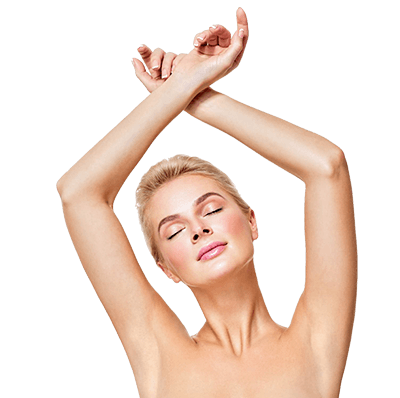 The wonders of science and technology have produced state of the art laser hair removal treatments, such as the SCITON BBL, which can have your skin feeling smooth and silky in just a few months.
If you've finally decided to take the plunge and become hair-free throughout the year without shaving, waxing, or dissolving creams (oh, joy!) some planning is necessary.
In this article, you will learn:
Why You Should Plan to Begin Your Laser Hair Removal Treatment Series in the Fall
The Weird Science of Laser Hair Removal
Why Laser Hair Removal Doesn't Work on Everyone
The Hidden Health Benefits of Laser Hair Removal
Why You Should Always Plan to Begin Your Laser Hair Removal in the Fall
For many of us, autumn is our favourite season. Cooler temperatures, gorgeous golden colours, spicy lattes, and beautiful boots are everything right now.
We're enjoying the season's latest styles and keeping warm with cuddly sweaters and big scarves, and probably not overly concerned with hair that grows where we don't really want it growing. It's covered with clothing most of the time anyway, right?
But remember that necessary planning we mentioned? You actually need to start now to be bikini-ready for summer!
You will need 5 or more treatments, spaced a few weeks apart.
Each hair has three phases of growth:
A phase when hair is actively growing,
A second non-growth phase, and
A third, resting phase where no hair follicle is present.
Also, hair does not grow at the same rate in every location on the body. This variance means that the SCITON BBL® can only remove the hair that is in an active growth cycle, so multiple treatments are needed. Subsequent treatments catch emerging hair growth until, eventually, all the follicles are destroyed.
Your summer tan will have subsided in the fall – and that is important.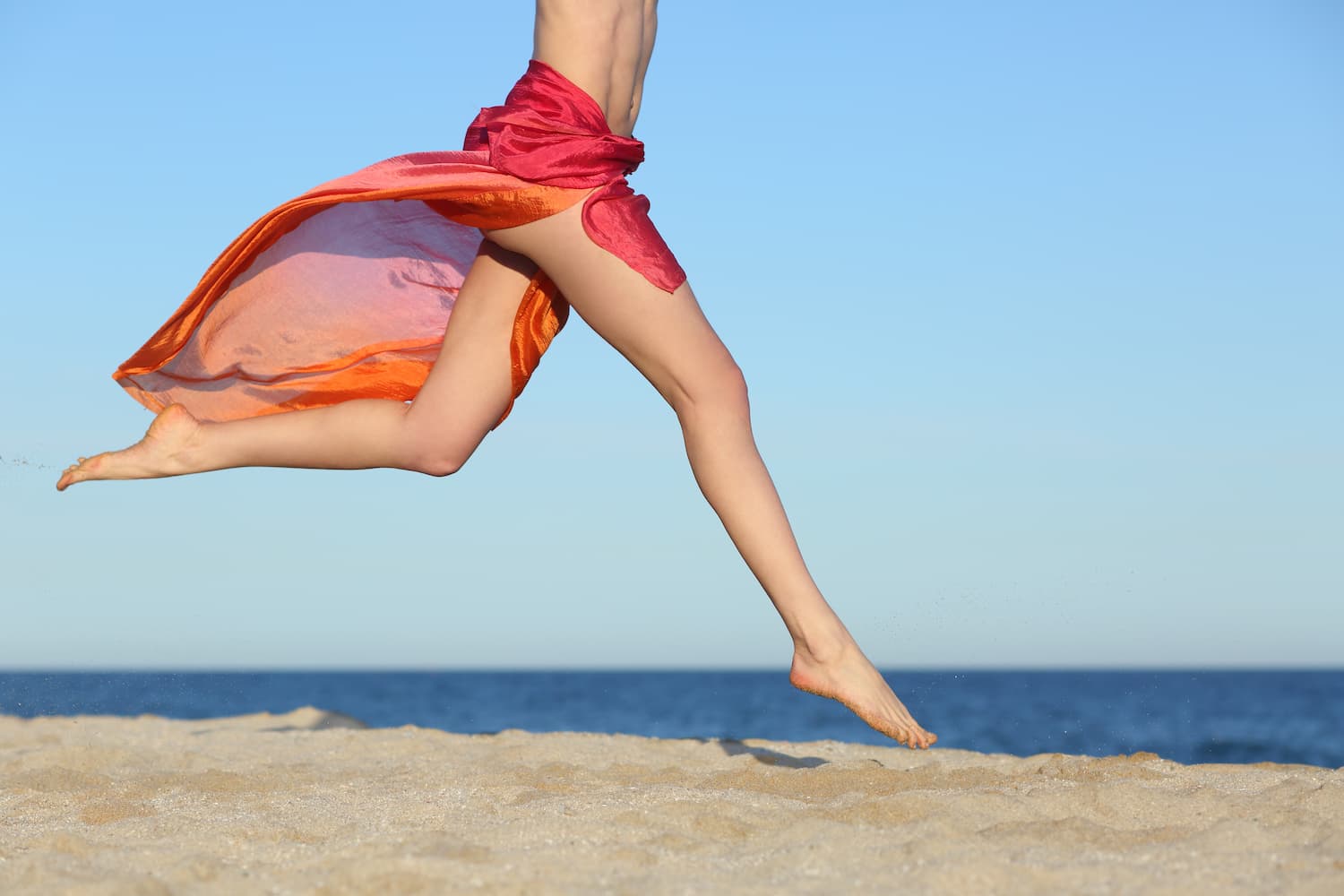 Your natural skin tone without a tan is the very best skin condition for laser treatment. Sunbathing and tanning beds – even topical tanning creams – are a no-no for at least four weeks before laser treatments begin. If your skin is tanned, the laser cannot target the pigment of the hair, and treatment will be less effective. Furthermore, lasering skin that is tanned can be unsafe. That being said, naturally darker or olive skin tones can still be treated safely and effectively. During your consultation with us with us, your skin type will be assessed, and we will work collaboratively with you to plan the best course of treatment.
Your treatments can work undercover in the fall.
It's easier to avoid using other hair removal methods when you can cover up with cozy fall sweaters, tights, and long-sleeved tops. Plucking, waxing, electrolysis, and cream depilatories can disturb the hair follicle and should be avoided for at least four weeks before laser treatment. Shaving is fine, because the follicle remains intact beneath the skin surface – only the top part of the hair is removed during shaving.
Exposing less skin daily in the cooler fall temperatures gives your laser treatments the chance to do their best work while the treatment areas are hiding beneath fall clothes and being protected from the sun's rays.
The treatment area will be photosensitive.
You may be lamenting the loss of the warm summer weather but, after your treatment has been completed, your skin will be photosensitive. When exposed to sunlight unprotected (without sunscreen or protective cover), your skin is more likely to sunburn. Darker skin tones may be at risk of developing hyperpigmentation (brown spots) around the treated area if the area is exposed to UV too soon after treatment. Hyperpigmentation is usually not permanent, and can be prevented with proper pre- and post-treatment care.
The overcast skies and cooler fall weather will help keep your skin feeling fresh and comfortable after your treatment.
You will be bikini-ready in time for your spring break getaway or destination wedding!
By the time your spring vacation comes around, your skin will be much smoother and ready for your favourite swimwear, lingerie, and breezy summer dresses. You can leave your razor at home and worry not about daily shaving touch-ups, irritating ingrowns, and painful razor rash!
The Weird Science of Laser Hair Removal
Our skin is a complex, multi-layered organ that demands and deserves excellent care. UV rays from the sun affect the skin in many ways. People who have very fair complexions are prone to sunburn, while others who have more melanin in their skin will naturally tan with ease.
Suntanned skin is often too dark for laser hair removal, which is why we ask you to wait at least 2 – 4 weeks after exposure to UV rays (including tanning beds) before starting treatments. As topical tanning solutions also darken the skin temporarily, these must be avoided as well.
Our SCITON Broad Band Laser (BBL) technology targets the melanin (pigment) within the hair follicle. Dark hair on lighter skin responds best to laser hair removal, but there are laser hair removal options for people of various skin tones. The hair must have some pigment in it to be treated effectively – blonde, red, white, and grey hairs do not respond to treatment.
How it works.
The Sciton BBL device pulses an intense beam of light directly into the darker pigment of the hair follicle, which absorbs the light and is either damaged or destroyed, thus significantly slowing hair regrowth.
Not Everyone is a Candidate for Laser Hair Removal
As we mentioned earlier, there needs to be pigment present in the hair follicle in order for it to be treated effectively. If the hair is pale, blonde, red, grey, or white, laser hair removal likely will not be effective. Very dark skin tones are unable to be treated. The best way to determine if you are a candidate for laser hair removal is to be seen in consultation, and have our experienced practitioners assess the area.
Just the thought of never having to shave, wax or dissolve away unwanted hair again might relieve you of worry and anxiety, but there are even more benefits to laser hair removal treatments!
No more ingrown hairs or folliculitis. The condition that causes inflamed, red, itchy bumps in the hair follicle, especially after shaving or waxing, will be a thing of the past. Your bikini line, underarm area, and legs will be smooth and clear.
Perspiration and resulting bacterial odour diminish, and your deodorant products are more effective when underarm hair is removed with a laser.
No more "pre-waxing" growth. This is a significant bonus for those of us with coarse, dark hair. "Grow it before you wax it" is the dreaded order and one that keeps us under wraps even as the seasons change to warmer temperatures. With laser hair removal, you can say good-bye to pre-waxing grow-outs.
And to waxing, too. Ouch!