The advanced anti-aging procedure Sidney, BC is raving about.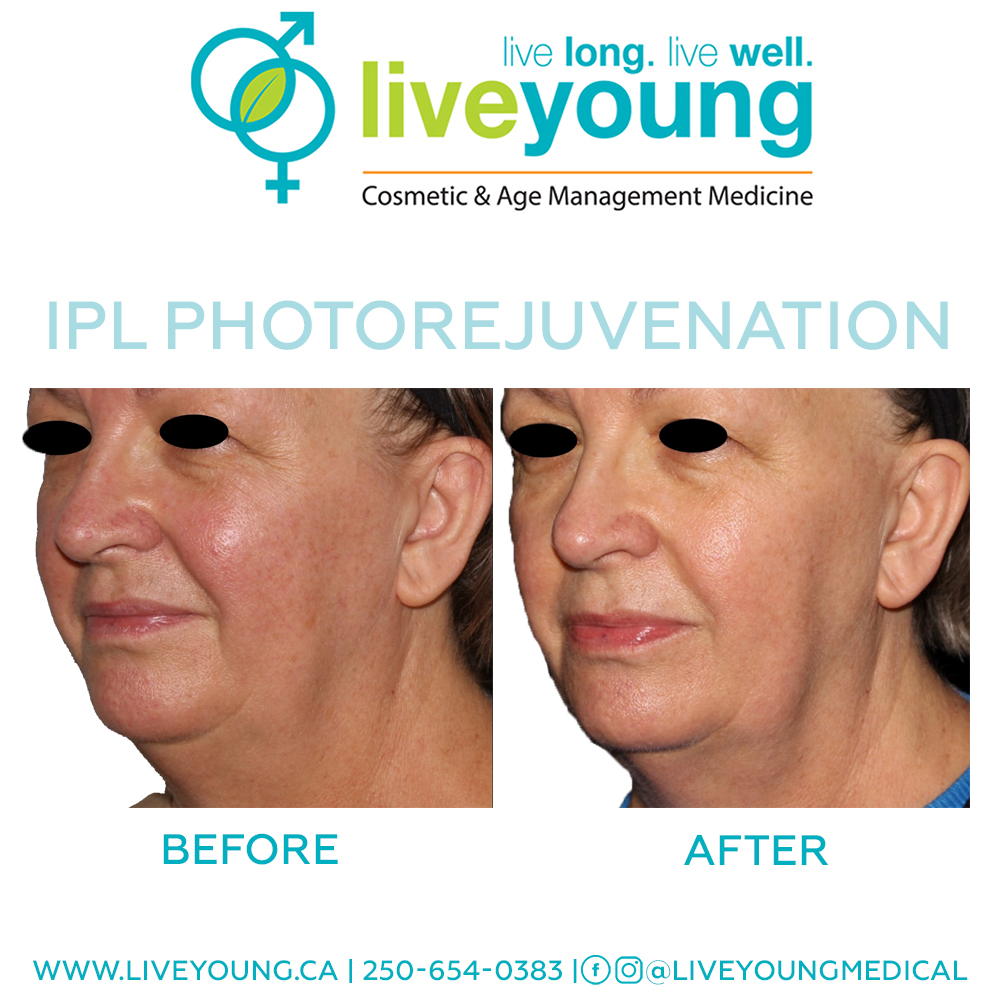 IPL (Intense Pulsed Light) photorejuvenation is a popular treatment which is particularly successful when it comes to treating colour irregularities of the skin such as sun spots, age spots, hyperpigmentation, rosacea, and broken blood vessels. While the consistent, great results we see with this treatment are impressive, the science behind IPL is almost as fascinating! Read on to learn more about IPL and what you can expect when you consider LiveYoung for IPL Photorejuvenation.
The Assessment
Prior to your treatment, Dr. Sweeney and her team will take a set of clinical photos in order to be able to thoroughly assess your skin. By applying a special UV filter during the photography process, LiveYoung treatment providers are able to see exactly what type of sun damage you have and where it is.
In the majority of cases, patients have a significant amount of sun damage "below the surface" of the skin, which may not yet visible to the naked eye. This damage will inevitably become more visible with time, and it is a good idea to have it treated in its early stages before it becomes prominent and more difficult to treat.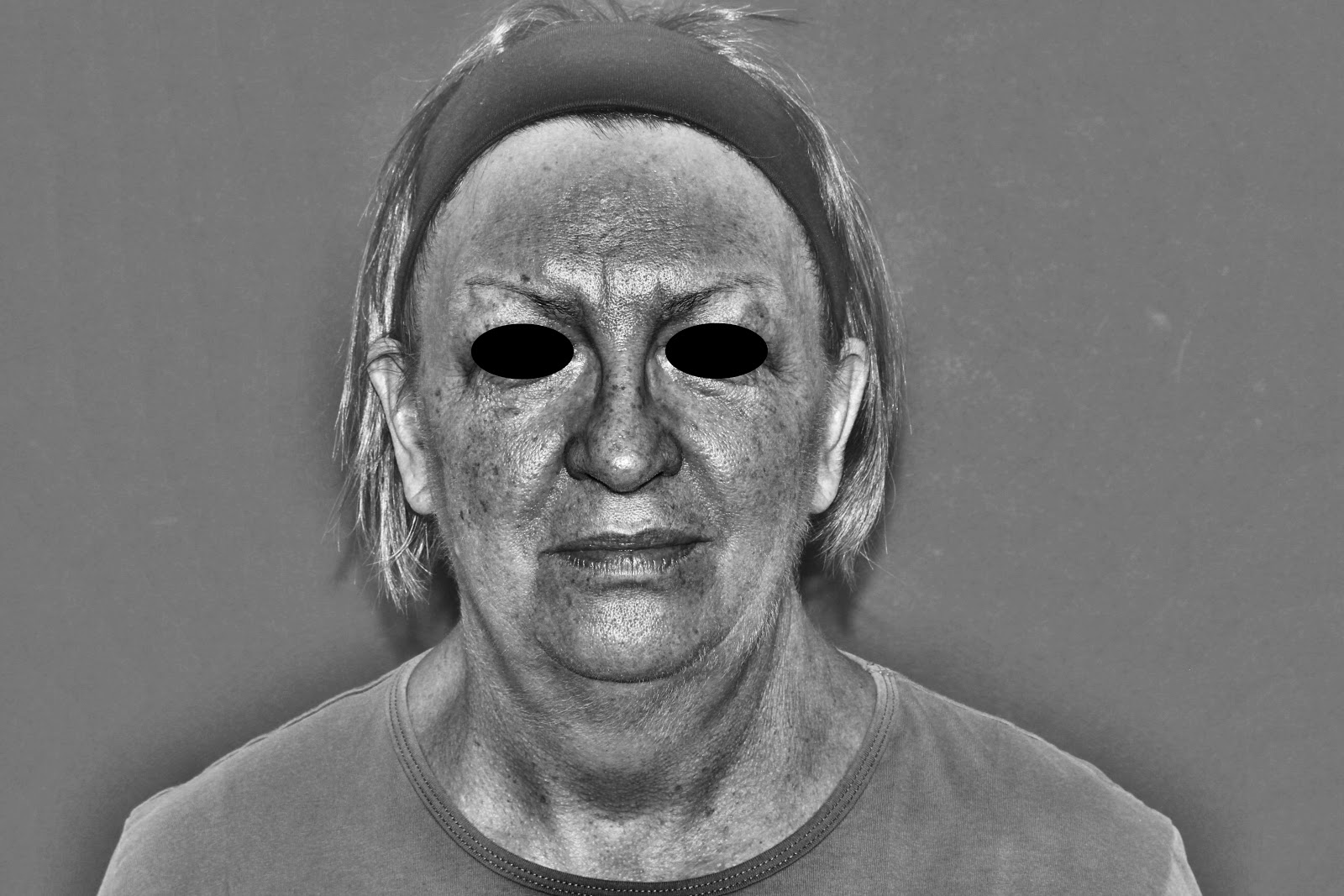 During your initial consultation in our Sidney, BC clinic, you will be encouraged to ask questions as well as carefully consider Dr. Sweeney's treatment plan. IPL treatments are best planned around vacations, sun holidays, and the summer months when tanned skin is more likely – treating tanned skin must be avoided at all costs.
The Treatment
By delivering IPL energy in a controlled manner, IPL photorejuvenation targets unwanted pigmentation and vascular irregularities without impacting the surrounding skin.
IPL works from the inside out to reverse and/or diminish signs of aging and sun damage, leaving your skin clearer, more uniform in colour, and restoring its youthful beauty. The treatment has gained popularity due to the incredible, consistent results seen with proper treatment technique. IPL can often be considered a "lunchtime treatment," meaning it is quick and easy with minimal associated discomfort or downtime – you can even pop in on your lunch break and return to work immediately after treatment!
What does IPL Photorejuvenation treat?
Sun damage

Age spots and freckles
Rosacea, telangiectasia, broken blood vessels and capillaries
Which parts of my body can I have treated with IPL Photorejuvenation?
Face

Neck

Chest and decollete

Forearms, arms, and shoulders
IPL Photorejuvenation can safely be used on all parts of the body, however, the above areas are the most common. IPL Photorejuvenation works best when there is a contrast between the surrounding skin and target pigment. Those with severe damage or darker skin tones may require more than the average number of treatments, as treatment must be conducted with caution in such cases.
The Aftercare
A full and individualized aftercare program will be provided to patients during their consultation and/or initial IPL Photorejuvenation treatment. Following your treatment, and in-between treatment sessions, sunscreen will be your new best friend – if it isn't already! It is of the utmost importance to be diligent with using an SPF of 30 or greater daily, with frequent re-application if you are outdoors or exposed to UV rays. As with any laser treatment, the skin becomes more sensitive post-treatment. To learn more about aftercare, click here.
The Before & After
The results seen with IPL Photorejuvenation at LiveYoung Medical are incredible. LiveYoung's Sidney, Victoria, Gulf Island, and Vancouver patients are constantly raving about their renewed, youthful, glowing skin. To see more IPL photorejuvenation transformations, click here.
The Next Step
To book your IPL photorejuvenation treatment in Sidney, BC—just 30 minutes outside of Victoria, BC—contact our team today.