Whether consuming them in our diets or applying them topically, antioxidants are important to our overall health and the health of our skin.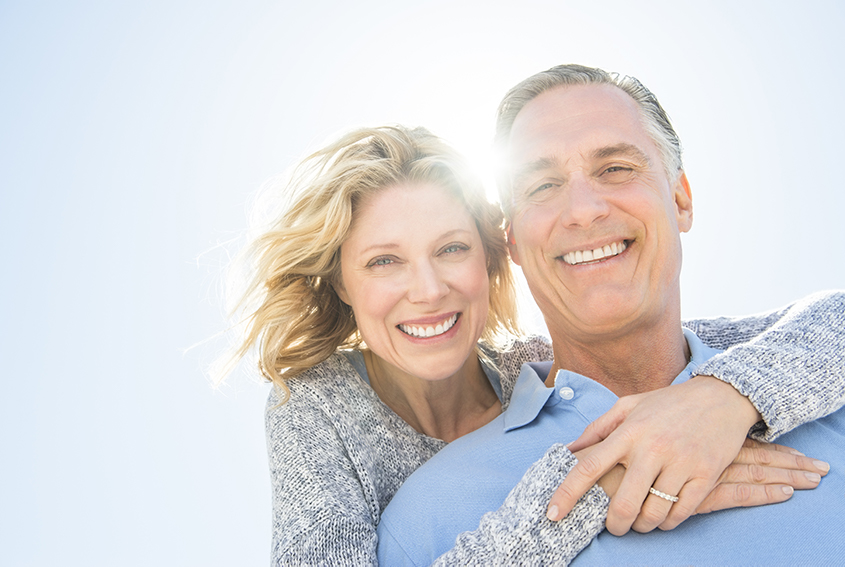 By now, most of us have heard that antioxidants are very important to our health and well-being. This is true. However, we want to delve into this a bit further. This blog explains the "how and why" of antioxidant protection, and which specific antioxidants you can benefit from.
What Are Antioxidants?
Antioxidants are substances that can prevent or slow damage to cells caused by free radicals, which are unstable molecules that the body produces as a reaction to environmental and other pressures or stressors. If the body cannot process and remove free radicals efficiently, oxidative stress can result, which leads to cellular and DNA damage. This destructive action can be extremely detrimental to your health, and lead to a multitude of diseases and ailments.
Oxidative stress is linked to heart disease, cancer, arthritis, stroke, respiratory diseases, immune deficiency, emphysema, Parkinson's disease, premature aging, and other inflammatory or ischemic conditions.
Antioxidants help neutralize free radicals in our bodies, thus boosting our overall health.
Now that we understand what antioxidants and why they are important it is important to discuss the sources and benefits.
Antioxidants in The Diet
Consuming antioxidant-rich food may help to decrease the risk of free radical damage and oxidative stress. Most sources of antioxidants are plant-based and natural sources. This includes mainly a wide array of colourful fruits and vegetables.
Antioxidants are also known to be abundant in green tea, black tea, nuts, wine, dark chocolate, as well as brightly coloured fruits and vegetables. Detailed below is a list of powerhouse antioxidant with an abundance of known benefits. Consuming a varied diet which contains plant-based foods can enhance your ability to fight off free radical damage, however, it is important to keep in mind that as little as 5% of the antioxidants we consume may reach our skin. For this reason, it is important to apply topical antioxidant protection every day to enhance skin health and function.
Antioxidants For Your Skin
Antioxidants can also be used topically and are also found in some skincare products. However, each one has a unique function. We are going to discuss some of the most popular ones that can be used on your skin and why.
VITAMIN C
This is one of the most studied antioxidants. Other than being a free radical scavenger, vitamin C (https://www.liveyoung.ca/about/blog/257-squeeze-vitamin-c-into-your-skin-health-regime-not-just-your-morning-juice) has other skin health benefits, such as boosting collagen production and fading dark spots. It also boosts the protective effect of your sunscreen by enhancing your skin's natural UV resistance by up to 8x.
RETINOL (VITAMIN A)
If there's one anti-aging ingredient that's been proven time and time again to help turn back the clock on aging skin, it's retinol. A derivative of vitamin A, it has the ability to penetrate deep enough into the skin that it can effectively stimulate collagen production and accelerate cell renewal and repair, smoothing fine lines and wrinkles and improving skin tone in the process. To learn more about our favourite retinol product click here.
VITAMIN E
Vitamin E is an important vitamin required for the proper function of many organs in the body, including the skin. Aside from being a powerful antioxidant, vitamin E is widely recognized for its ability to accelerate the skin's healing process. No wonder it is often found in moisturizers, creams and lotions formulated to treat dry skin as well as products designed to reduce stretch marks.
RESVERATROL
A chemical compound found mostly in the skins of fruits like grapes and berries, peanuts, tea and red wine. It's an antimicrobial substance produced by plants to protect themselves from air pollution, infection, intense UV radiation and extreme climate changes. Therefore, it is thought to help protect our skin in the same way it does the skins of plants. Some studies also say it has cancer-fighting abilities.
COENZYMEQ10
As we age, the presence of coenzymeQ10, also known as ubiquinone, in our body slowly decreases, making us more susceptible to wrinkles and photoaging. Research shows that an increased topical application of this antioxidant helps fight off free radical damage and keep your skin cells healthy. This nutrient is easily absorbed by the skin and helps stimulate collagen production, which helps improve elasticity and texture.
NIACINAMIDE
Water-soluble and suitable for all skin types, niacinamide (also known as Vitamin B3) is often used to treat skin conditions like rosacea and acne and is not known to cause any adverse reactions. It can even be combined with your favourite skin care products and ingredients, like vitamins A and C, retinol and hydroxy acids to boost their performance. Supplementing with niacinamide is associated with the prevention of skin cancer.
POLYPHENOLS
This plant-based vitamin, which can be found in vegetables, green tea, fruits and chocolates, contains chemopreventive properties that have anti-inflammatory properties. Studies show that consumption and topical use of ingredients rich in polyphenol help improve our skin's natural defense against oxidative stress, prevent skin aging and may inhibit skin cancer.
FLAVONOIDS
Dermatologists continue to see the importance of including botanicals in skin care. Studies show that flavonoids, an antioxidant found in green and black teas, have the potential to treat rosacea, reduce inflammation and oxidative stress. They also absorb UV light and modulate signalling pathways that influence cellular function to prevent photoaging and damage. These nutrients also help reduce collagen degradation, delay skin aging and inhibit skin cancer.
GLUTATHIONE
Glutathione is a powerful antioxidant that aids in cell repair and protection of vital organs like liver, kidney, brain, and skin. It helps detoxify the skin and reduces the appearance of wrinkles, giving you smoother, more supple skin.
What Are Some Of Our Recommended Products?
At Live Young Medical, we carry a wide line of skin care products that are catered around boosting your skin health, contain many of these antioxidants, while also giving you those anti-aging properties. Please see our product page to learn more about skin care products and supplements available at our clinic.
Some of the skin care products we find best for antioxidant health include the following:
ProDerm Serum C  – 10% pure vitamin C serum
SkinCeuticals CE Ferulic – daytime antioxidant and post-procedure protection (neutralizes external free-radicals before they come into contact with our skin)
SkinCeuticals Resveratrol BE – night-time antioxidant protection (neutralizes internal free-radicals overnight)
Colorescience All Calm, Even Up and Total Eye, Alumier Sheer Hydration, and SkinCeuticals Physical Fusion are all mineral sunscreens packed with antioxidant protection
SkinMedica Retinol Complex – an advanced, graduated anti-aging skin health system
---
To shop these products or to learn more, please contact us directly, or visit us in Sidney, BC.