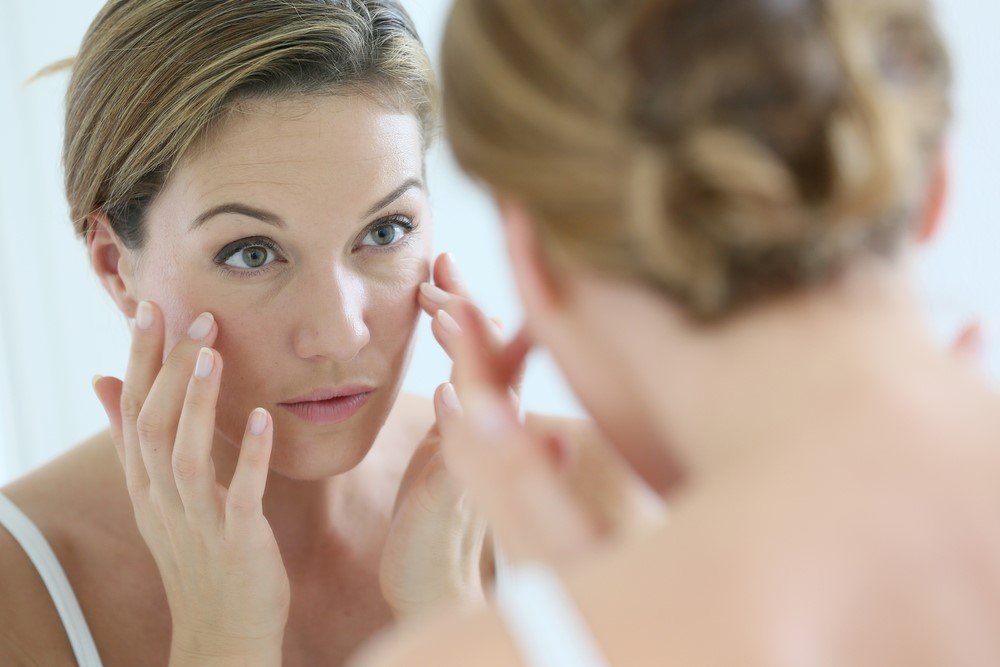 Scary Statistics
In 2015, it is estimated that 6,800 Canadians will have been diagnosed with melanoma this has nearly doubled since 1985. There will have been 78,300 new cases of non-melanoma skin cancer. People who work outside have 3 times that risk. For every new cancer in Canada 1 in 3 will be skin cancer! The good news is that the vast majority of skin cancer can be prevented.
Everyone's skin is unique and fortunately, there are many different options. Whether you have dry, dehydrated, oily, normal, sensitive or acne-prone skin, you can find effective protection. At Live Young, we offer a range of products to suit your needs. Here are a few of our highlighted protectors.
EltaMD UV Clear
This lightweight and silky SPF 46 is great for skin that is oily and breaks out and for rosacea- prone skin. This is a year-round anti-oxidant and protector which will give your skin all day protection against UVA, UVB and infra-red radiation. EltaMD UV Clear also provides active skin treatment with niacinamide (vitamin B3), hyaluronic acid and lactic acid, ingredients for healthy-looking skin.
9.0% transparent zinc oxide
Tinted and non-tinted formulas for use every day with or without makeup
Antioxidant protection combats skin-aging free radicals associated with ultraviolet (UV) and infrared radiation (IR).
Calms and protects acne-prone skin
Leaves no residue
Fragrance-free, oil-free, paraben-free, sensitivity-free and noncomedogenic
Pro-Derm Facial Day Cream SPF 20
Enriched with vitamins A, E, B5, C and aloe, this daily facial cream is a hydrating and anti-oxidant powerhouse in addition to protecting your skin from the sun's rays! Apply in the morning after cleansing your skin, and is a great platform for makeup.
All natural ingredients and fragrances
Medical grade active ingredients: vitamin A and C
Use of emblica, a natural emollient, that blends with the skins own oil- no residue or shine
Sunforgettable® Mineral Sunscreen Brush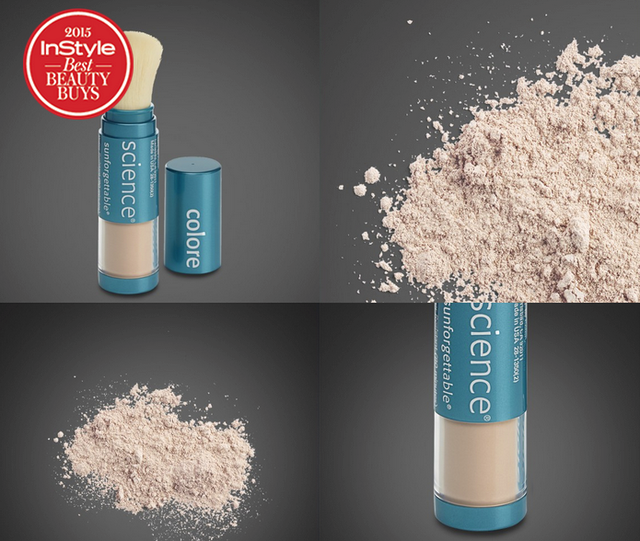 This award-winning powder sunscreen makes sun protection easy—not only is it safe and non-irritating, but it is also sweat and water resistant for up to 80-minutes, making it the perfect purse and athletic bag companion. The SPF powder is connected to a brush, it's portable and easy to reapply on the go to any exposed part- your skin will love the seamless coverage and protection.
Available in a variety of tints.
SPF 30 or 50.
Kids won't complain –it doesn't sting eyes or have a nasty taste.
Won't make your hands slippery if driving, golfing, boating or otherwise on the go.
Is a powder so is great for hard to protect areas such as the hairline and scalp
Colorscience EVEN UP™ Clinical Pigment Protector SPF 50 is another make-up alternative for summer.
Contact us or drop in – we can help you find your perfect protector.
Photo credits: Goodluz / Shutterstock.com, Colorscience