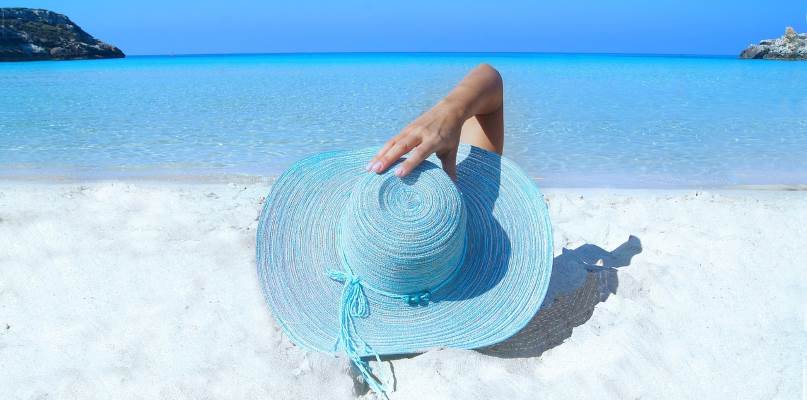 This week's article, which is dedicated to skin cancer prevention, discusses the benefits of integrating supplemental niacinamide into your daily vitamin regime. Most of us have heard about the health benefits of Vitamin B3 for supporting brain function, helping with joint mobility, and optimizing skin health. Read on to learn how niacinamide is beneficial in terms of skin cancer prevention and from a cosmetic and skin health perspective:
• Niacinamide taken orally has been found to reduce squamous and basal cell skin cancers by 25% in high-risk populations.
• It also reduces actinic keratosis, and in this way might further reduce non-melanoma skin cancers.
• Niacinamide is a form of Vitamin B3 which does not produce the irritating side effects caused by Niacin, such as flushing, skin irritation, and headache.
• Niacinamide is an important ingredient in skin care that is designed specifically to reduce redness, blotchiness, and inflammation.
• It is an effective topical ingredient to help with acne and rosacea, and enhances the skin's protective and repair mechanisms.
If you have had a non-melanoma skin cancer or precancerous skin changes, Live Young recommends 500mg of supplemental niacinamide twice daily, which is available in capsule form. Ask us which skin care products contain topical niacinamide to help control your acne or rosacea.
Other Tips to Prevent Skin Cancer
• Wear sunscreen all year round, even on dreary and rainy days. Remember that the harmful UVA rays can penetrate clouds and cause damage through glass.
• Monitor skin carefully, seek medical evaluation of any changes or irregularities. For helpful tips on how see Canadian Dermatology Association
• Be aware of sun-sensitizing medications and vitamins.
• Wear protective clothing and hats, and stay out of the direct sunlight during the middle of the day (between 10 and 4).