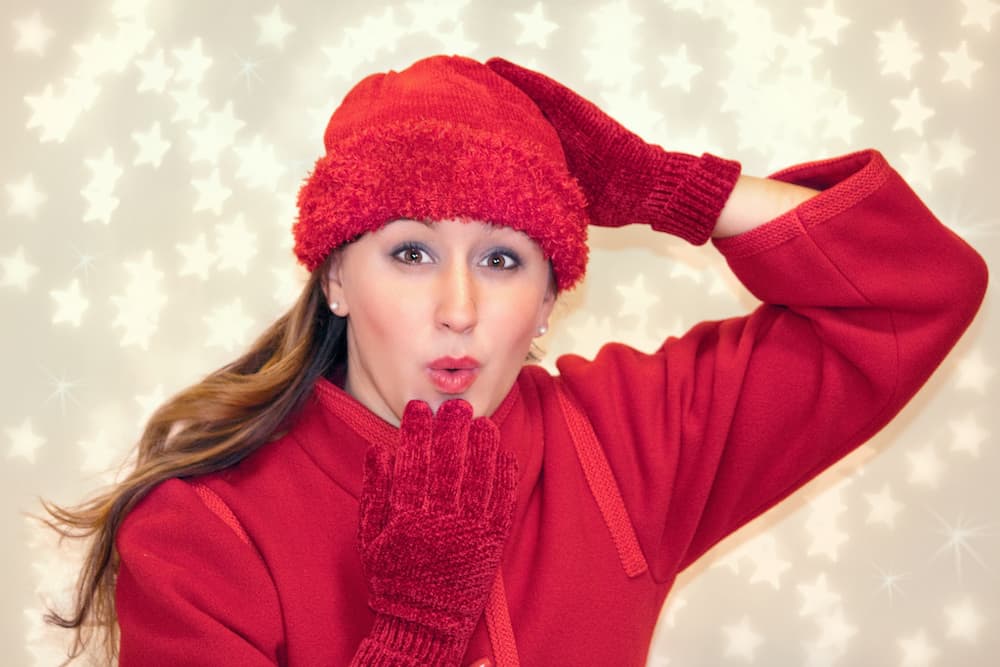 Just follow these essential tips to power-up your glow again and you'll charge straight through the Christmas season and into the New Year looking fantastic.
If you are planning on having some late, but fun, party nights which include a few of those 'just one more' flutes of festive champagne and plates of delicious sweet and salty nibbles you are not alone.
After all, it is the holiday season; a time to dress up, sparkle and enjoy time with family and friends.
It's not all parties of course. There is Christmas shopping, cookie baking, feasts to prepare, gifts to wrap, holiday travel, entertaining and for some, finding things to entertain the young kids who are home from school.
It is no surprise that, although the holiday season is magical, all the busyness, late nights and delicious festive over-indulging can mean our personal care routines can fall by the wayside.
Follow these easy to incorporate tips to help you stay on track.
Maintain your skincare routine. Make your skincare a priority this season. This means that even though you are sleepy or have travelled to be with family and friends, the basics are better than nothing at all; cleanse, exfoliate, moisturize and protect. Extra holiday makeup and sparkle can be extra hard to remove and can deplete your skin's natural oils.
Hydrate. Hydration comes in many forms, not just water. Consider coconut water, herbal teas and fruits and vegetables which also contribute to overall hydration. The best strategy is to keep a steady infusion throughout the day and evening and especially when consuming alcohol, and starchy and salty foods.
Keeping your face and body's cells adequately hydrated will keep things functioning at their prime and help with detoxification. Your skin will look more smooth and have a better canvas for your next event.
Snack healthy. These days, health-conscious party hosts realize the importance of offering fresh, simple options as well as rich, decadent and delicious options. Salt and carbohydrates can cause your face to become puffy and increases the likelihood of breakouts. Choosing more of the healthy options will help keep up your internal anti-oxidant supply and help regulate blood sugar.
Rest. Spritz your pillow with a touch of lavender or rosemary, then lie down and close your eyes. Breathe and relax. Just 15 minutes will refresh you enough to keep going.
We recommend the following skincare products to balance the visible signs.
SkinCeuticals C E Ferulic: Not only is C E Ferulic rich in powerful antioxidants that protect the skin from the damaging effects of photodamage, it also improves the appearance of lines and wrinkles and brightens the skin's complexion.
Apply after cleansing each morning before applying sunscreen.
ZO® SKIN HEALTH Offects Exfoliating Polish: Regularly exfoliating your skin with ZO® Exfoliating Polish will dissolve oil and remove dull, clogged skin cells that will leave you with skin that is hydrated and glowing.
Use twice a week in the morning or evening.
SkinCeuticals Triple Lipid 2:4:2: Maximize your moisture and replenish essential lipids to bring your skin back to life. With 2% pure ceramides, 4% natural cholesterol, and 2% fatty acids this ratio of naturally-occurring lipids is ideal for helping skin to restore its natural moisture barrier.
Use daily on the face, neck and chest in the morning and evening.
Skinceuticals A.G.E Eye Complex: The skin around the eyes is delicate and needs extra attention. Skinceuticals A.G.E Eye Complex is specially formulated with anti-inflammatory ingredients to nourish the skin, improve the appearance of dark circles, puffiness and crow's feet.
Apply once or twice daily under the eyes and around the brow area.
SkinCeuticals Blemish + Age Defense: This is a dynamic duo in that SkinCeuticals Blemish + Age Defense prevents and treats blemishes and diminishes hyperpigmentation, uneven skin tone and helps in reducing wrinkles and fine lines.
Use morning and evening on freshly cleansed face. Stay glowing, hydrated and fresh the entire season. For more information about these and other products please call our office.
From all of us here at LiveYoung Medical,
Happy Holidays!