Have a little downtime, get rejuvenated, recharged, and pamper yourself in one of Vancouver Island's finest little towns.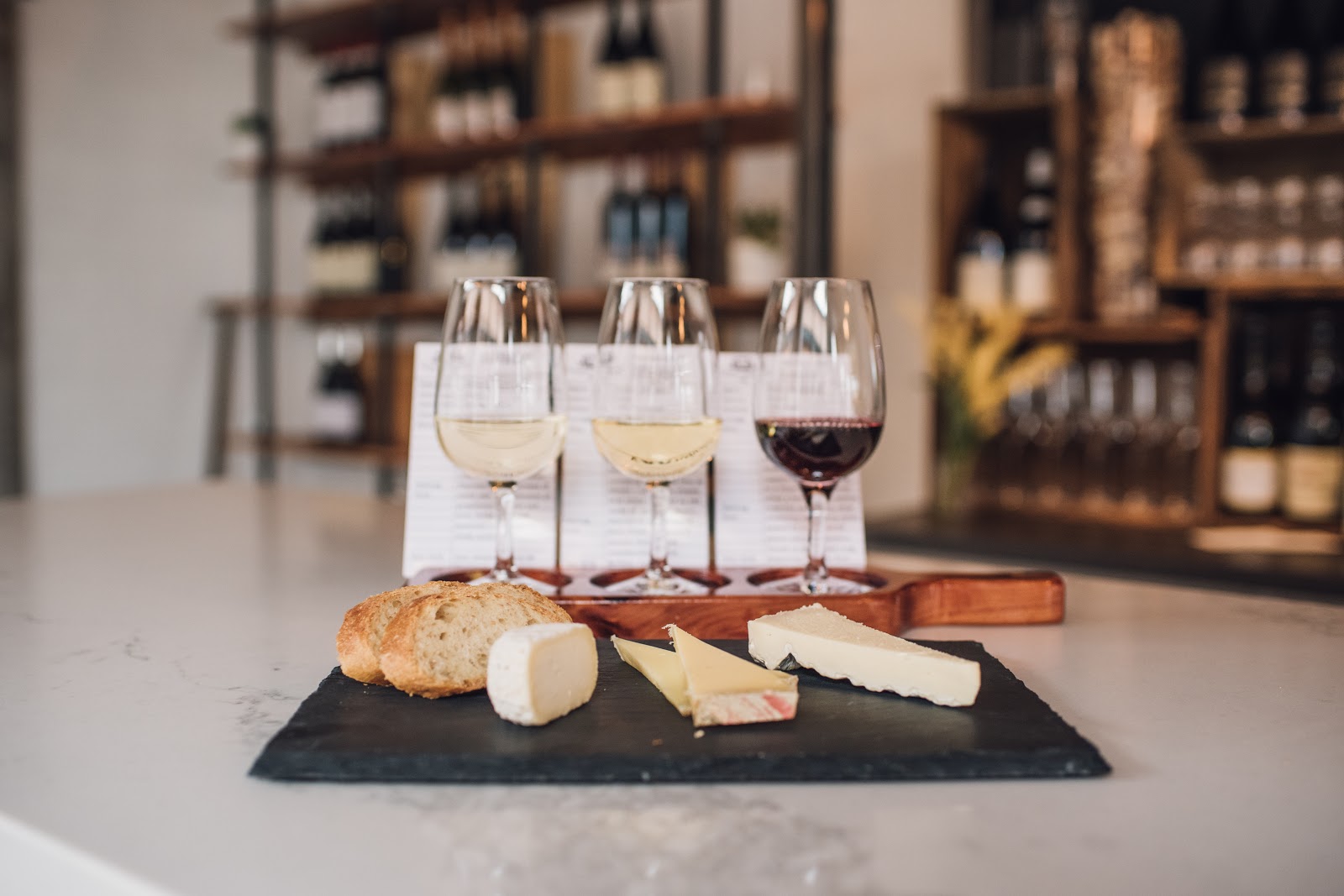 Photo courtesy of The Farmer's Daughter @thefarmersdaughter.co
After a busy summer season filled with events and non-stop kid activities, it's time for some serious self-love before kicking it into high gear with back to school and a busy fall season. Sidney, B.C. is the perfect marriage between a quaint, seaside bibliophile haven, and a growing gourmand/shopping destination.
We've compiled our favourite must eat, see, stay, and do's for a rejuvenating, overnight trip to Sidney that will leave you feeling refreshed. The best part? You can enter on Instagram to win an experience that includes all of the below.
See/Do & Shop: MODEN Boutique
Call it a "boomerang effect:" Sidney is experiencing a return of young professionals that have come back to the seaside town to open new restaurants, shops, and clothing boutiques. Devon, the owner of Moden Boutique, returned to Sidney after five years in Vancouver managing the merchandising department for Saje Natural Wellness. She launched Moden, and now curates a selection of beautiful, quality clothing items that are both current and classic. This is the store where both you and your mom can find an ensemble for work or the perfect chic loungewear that puts your sad sweatpants to shame. We love the Mirage Robe from Gentle Fawn—a beautiful "day or night" floral robe that is glamorous, yet comfortable. The versatile, lightweight accessories from the Australian brand ELK are crafted from wood and resin – meaning they make an impact without weighing you down. Moden is one of our favourite boutique stores in Sidney. Check it out—you won't be disappointed!
Do: Live Young Medical "Glow" Peel by AlumierMD™
Rid yourself of clogged pores, uneven skin tone, blemishes and dullness with a trip to Live Young Medical for our "Glow" Peel. Our skin health experts provide medical-grade, customized peels that are a serious step above your average spa treatment. Peel treatments are amazing for those battling active acne, or who would like to target the fine lines, large pores, and crepey skin associated with aging. Treatment time is 45-60 minutes. You'll leave with luminous, glowing skin that may feel a little bit warm. There is no associated "downtime" with our peel treatments – which is perfect if you want that glow to flow with you to your wine tasting (that's next!).
Eat: The Farmer's Daughter
A taste of Paris right in the heart of Sidney. Situated on Beacon Avenue, this quaint Parisian-inspired bistro and patio transport us back to the Left Bank. Owners Jessica and Tom met working at a wine shop and opened the bistro a little over a year ago. The Farmer's Daughter offers some of the best cheeses sourced from around the world. Although the menu offers many options for lunch, their cheese and charcuterie boards are thoughtfully put together and pair beautifully with wines from a broad selection. Consider a wine flight which already has cheeses perfectly paired to it: We love the "Immortality Flight," which features three different, two-ounce pours of sparkling wine paired with soft-ripened cheeses. Now that's something to cheers to!
Stay: The Sidney Pier Hotel and Spa
This 55-room boutique hotel really does define much of the Sidney waterfront. The Sidney Pier Hotel and Spa's remarkable location boasts 180-degree ocean views and immediate access to 5km of seaside walking trails. It is close proximity to boutiques, restaurants, and distilleries such as the beloved Victoria Distillers. We are big fans of Haro's Bar, located inside The Pier, for its airy seating and oceanfront views. Bonus…if you are coming from the mainland or the nearby US, The Pier is located just minutes from the Victoria International Airport, B.C. Ferries and Washington State Ferry terminals.
There you have it! If you are visiting Sidney, B.C. or planning on it, this guide will serve you well.
We can't wait to meet you (and remember to check out our Instagram contest).