A guide of our favourite and most recommended products to use on your skin this summer. Your skin will thank you.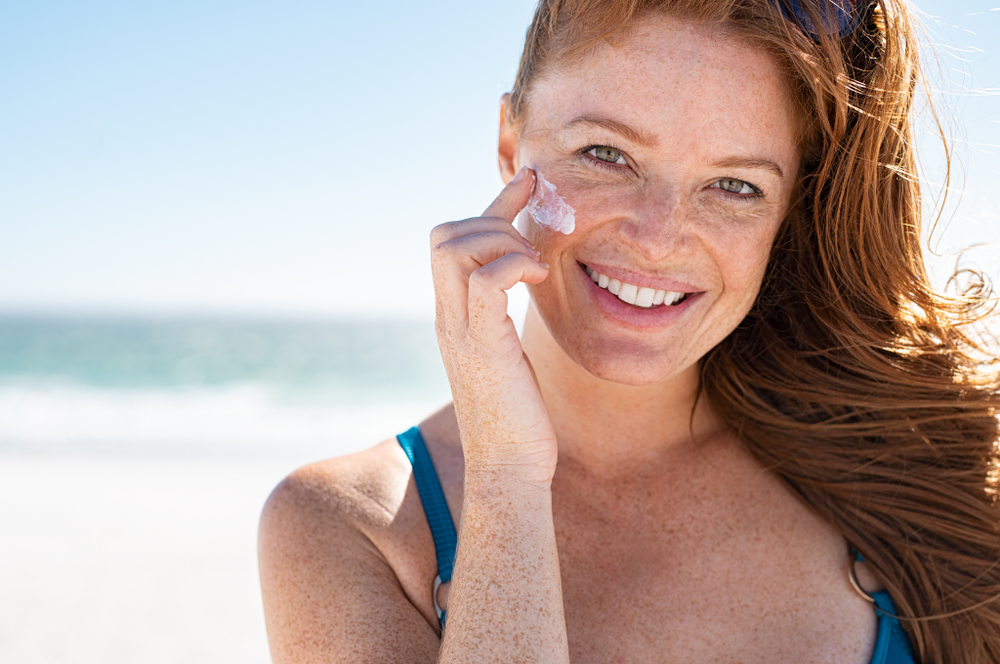 With summer in full swing, we would like to recognize that it is not only the weather that changes. The heat, dryness, and high UV index bring about changes in our skin health needs. We like to place an emphasis on protection, hydration, and exfoliation during the summer. These months are usually packed with visits from guests, family events, vacations, weddings, and more. It is important to keep our skin looking its very best and photo-ready at all times!
Change Your Routine Up
It's no secret that a trusted skincare regime with carefully selected products of exceptional quality is vital to overall skin health as well as the prevention of age-related changes to our skin. Because the needs of our skin change in the summer, it makes sense that we should consider slightly altering our product regime.
To make it easier to figure out what you should consider using, we have compiled a list of some must-haves for summer.
Five Products We Love For Summer Are…
1. ZO® Skin Health by Zein Obagi, MD—Exfoliating Polish
If you want that "JLo" glow, it is important to slough off dead skin cells and reveal a soft, dewy complexion before hitting up any summer event. This product uses magnesium crystals (important to note – no microplastics!) to gently exfoliate dead skin cells away. The end result is soft, smooth skin, a more even tone, and that luminescence we all would love to have.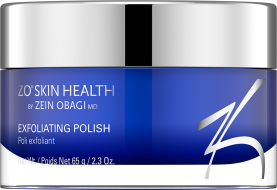 2. Pro-Derm MD™—Hydrogel Soothing Gel for Body and Face
This calming, cooling gel contains plant-based and marine active ingredients with antioxidants, anti-inflammatory, antiviral, antifungal, and antibacterial properties. It's a lot of goodness in one gel, making it a necessity in your drawer all year round and your beach bag throughout the summer months. We actually like to recommend keeping it in your fridge for the ultimate skin-cooling experience! Hydrogel is a great way to soothe your skin post-wax or laser or to give dry skin an overnight hydration boost. And while we always recommend protecting your skin from the powerful effects of the sun, if you do find your skin reddened and hot after sun exposure, Hydrogel will calm it down and help repair the damage. Bonus – it's great for kids, too!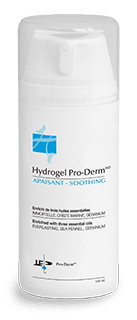 3. Colorescience®—TOTAL EYE™ 3-IN-1 Renewal Care
Consider this your new secret weapon for the post-late-night patio extravaganzas! This 3-in-1 eye treatment brightens the eye area and reduces the appearance of dark circles, puffiness, fine lines, and wrinkles. This product is a chemical free, broad spectrum SPF 35 formula that is tinted a slightly peach hue to neutralize the purples and blues of a tired under eye area. As an added bonus, the Total Eye applicator consists of a cooling tip to soothe delicate skin and decrease puffiness.
To learn about the importance of broad-spectrum sunscreen, read our blog on Facing The Sun.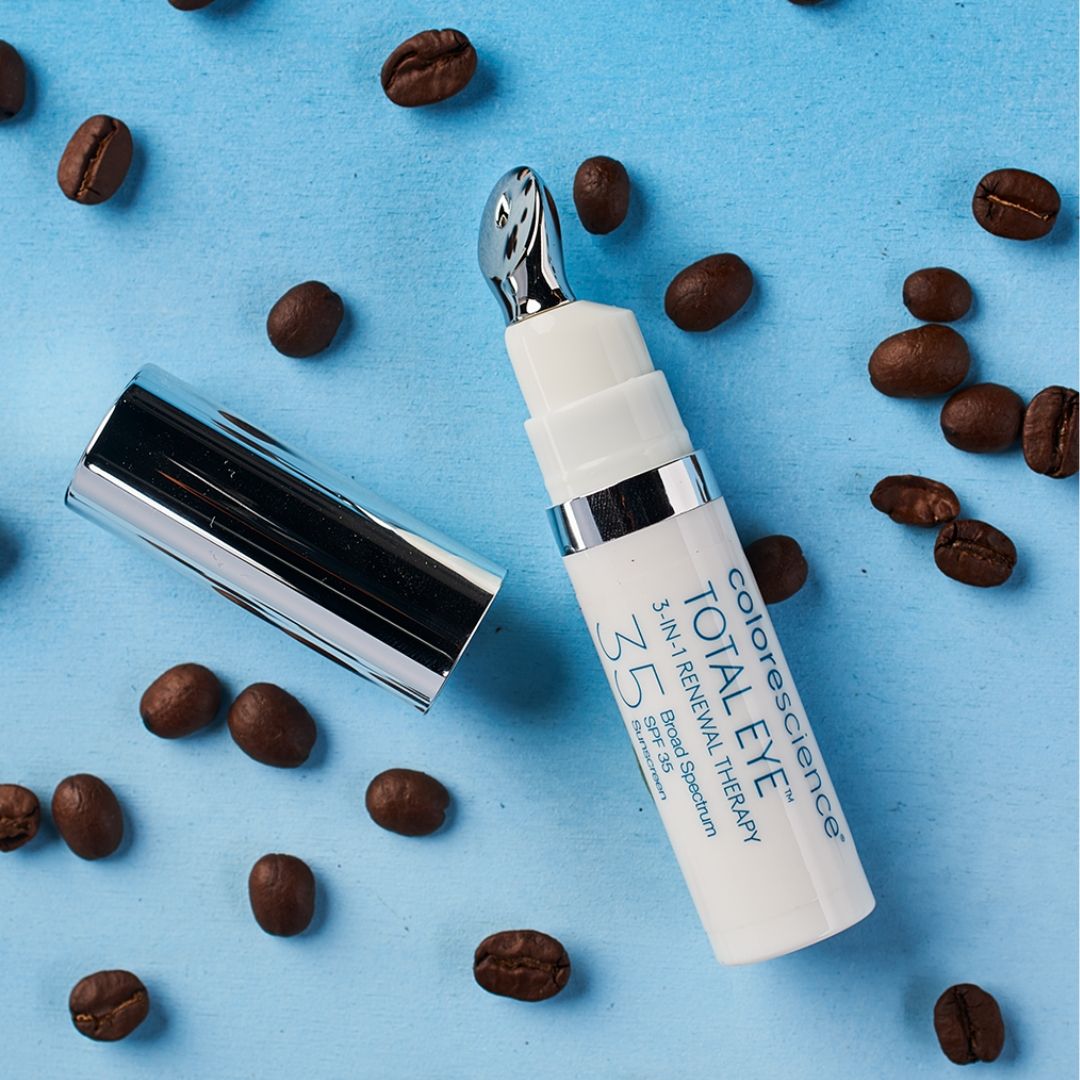 4. colorescience®—sunforgettables® SPF 50 Mineral Brush-On Sunscreen
This product is not only a must-have but a must-carry, always! Get one for your purse, your car, your boat, your bike, your back pocket…wherever! This loose mineral sunscreen powder brush is a mini make-up magic wand, with sunscreen! It's a perfect makeup companion for touch-ups, but on top of that, it's perfect for all the hard-to-reach areas to which traditional sunscreen cannot be applied easily. Areas such as the hairline and part, top of the head, back of the neck, and the tips of the ears are prone to skin cancers and non-cancerous skin growths. These lightweight, water-resistant powders come in a variety of skin-coloured shades and are perfect for men, too.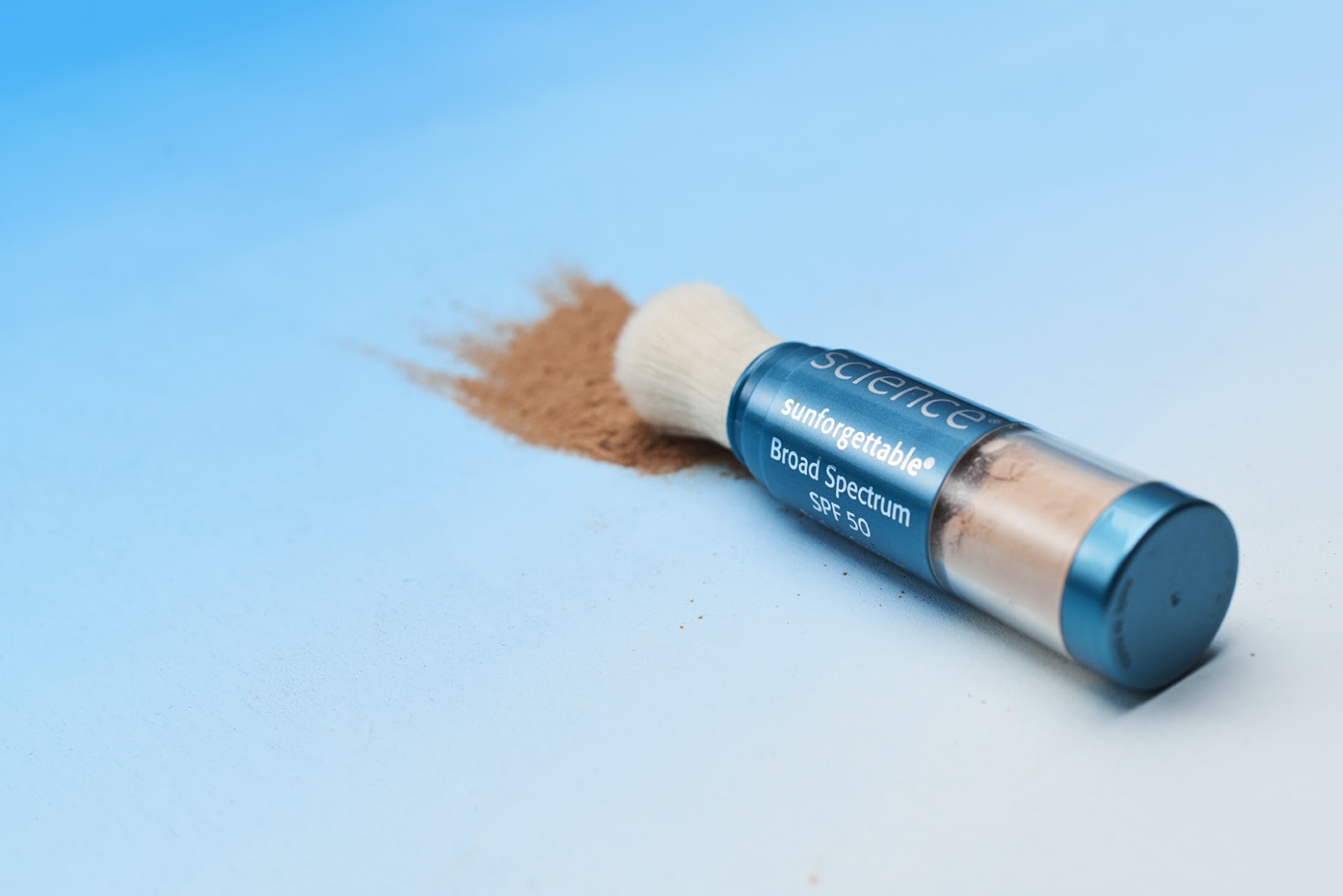 5. SkinCeuticals—CE Ferulic Antioxidant Serum
SkinCeuticals was built on 40 years of experience researching and developing technologies to prevent skin cancer, making us BIG FANS. While the use of topical Vitamin C is well-known to solve many of our skin care woes, let's be honest, not all Vitamin C is created equally. SkinCeuticals CE Ferulic serum is a high-potency triple antioxidant treatment with 15% L-ascorbic acid, 1% alpha tocopherol, and 0.5% ferulic acid. This powerhouse combination increases your skin's natural resistance to UV damage by eight times while giving you environmental protection. Regular, daily use will boost collagen and brighten your complexion—just in time for your garden party.
Learn more about how antioxidants help with premature aging on our Antioxidant Health blog.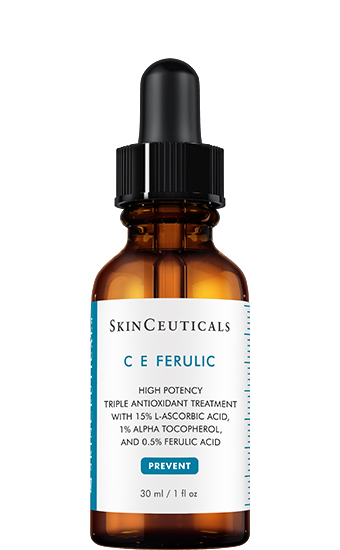 ---
At LiveYoung Medical, in Sidney, BC, we are experts in skin health and passionate about designing personalized skin treatment plans. No two patients have identical concerns, and it is important that your regime is personalized to your specific needs and goals. If you have any questions about these products or your specific skin concerns, please contact us today.