The shorter days of the winter months are perfect when considering skin treatments. Reverse sun damage this winter with IPL Photorejuvenation treatments at Live Young Medical in Sidney, BC.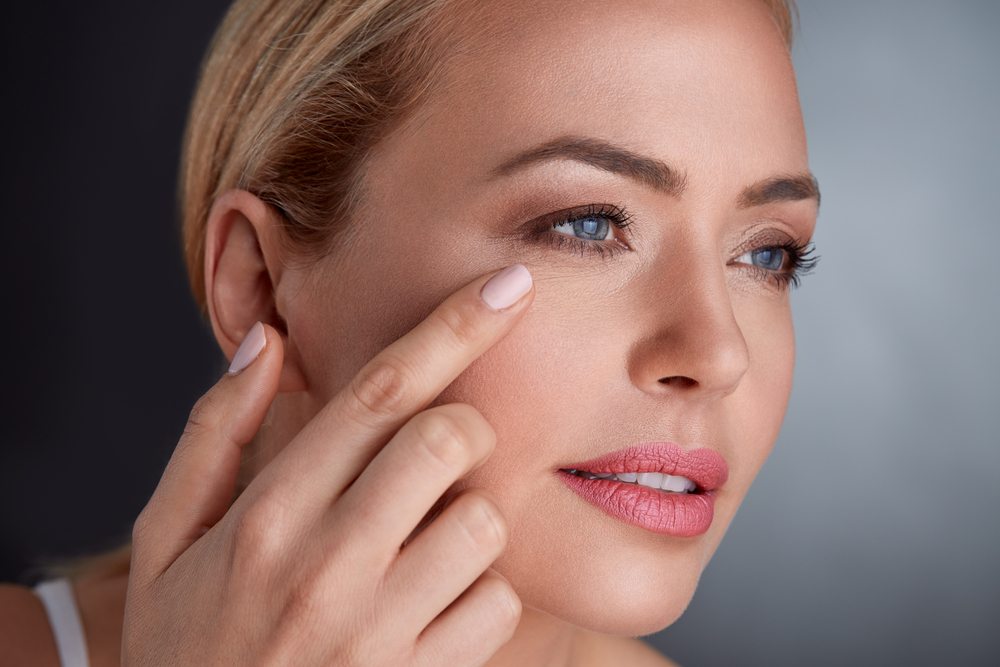 It's no secret that the winter can bring out the worst in our skin. Between the colder temperatures and drying impact of the winter months, our skin needs a little extra love this season. The good news is that the winter months are the perfect time for many of the skin treatments we offer at Live Young Medical. One of our most popular and effective treatments to help restore skin to its youthful glory is IPL Photorejuvenation.
Years of sun damage can show up on our skin as sun spots, age spots, freckles or a "permanent tan," broken blood vessels, and rosacea. Consider IPL treatment to reduce or erase these skin health concerns, and enjoy skin that is more uniform in colour.
---
What is IPL Photorejuvenation?
Intense Pulsed Light (IPL) Photorejuvenation is popular alternative to traditional, ablative laser therapy. This innovative technology works to improve signs of aging or sun damage by delivering light energy to the upper layers of your skin. When the heat is absorbed by targeted areas of your skin, collagen production increases.
What should I expect?
Patients compare the sensation of their IPL Photorejuvenation treatment to the feeling of a warm, "rubber band snap." The light energy penetrates skin to get to the root of the problem without impacting your daily routine. A cooling gel infused with botanicals is applied post-treatment to help soothe the skin. Patients may apply sunscreen and mineral makeup immediately post-treatment and return back to work or other daily activities. Direct sunlight should be avoided until your skin is completely healed. Dr. Sweeney and the LiveYoung Medical team will provide more details on treatment aftercare during your consultation and then again on treatment day.
How many treatments do I need?
Dr. Sweeney and her team will design a treatment program catered to your specific skin health needs. Generally, IPL Photorejuvenation is a series of treatments spaced three to four weeks apart. With proper skin care and sun protection, you can expect your results to be long-lasting, although a treatment once a year or so may is generally recommended to maintain your result and keep your skin fresh.
---
3 Reasons to Book Your IPL Photorejuvenation Treatment This Winter
Direct sunlight can more easily be avoided.
Like with any laser treatment, direct sunlight should be avoided both before and after your treatment. As the skin is more sensitive to the sun's UV rays post-treatment, the winter is the perfect time to begin your IPL Photorejuvenation series because time people spend outdoors is more limited. If sun exposure can't be avoided before and between your treatments, an SPF of at least 30 should be applied to the treatment area every two hours.
Treatments are efficient.
The entire treatment is quite quick. Depending on the treatment area, treatments can be from a just few minutes to 60 minutes in length. Unlike invasive treatments, there is very little downtime associated with IPL Photorejuvenation. Patients may apply sunscreen and mineral makeup immediately post-treatment and return to work or other daily activities.
Winters can be long and have a negative impact on our mood. The lack of Vitamin D—although a good thing for the aftercare of your IPL Photorejuvenation treatment—impacts serotonin levels in the brain and is a major contributor to Seasonal Affective Disorder (SAD). Doing something for yourself to help improve your confidence and mood is extremely beneficial in combating low mood that can accompany winter months.
---
To book your no-obiligion IPL Photorejuvenation consultation with Dr. Sweeney and the LiveYoung Medical team, click here.