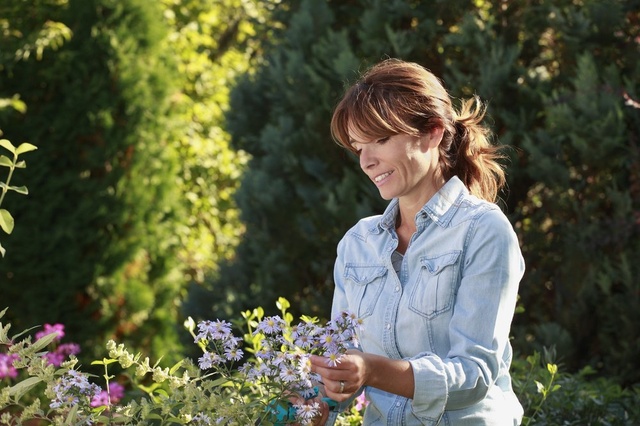 IPL Photorejuvenation is a laser light treatment used to treat photo-aging and sun damage of the skin. Naturally, we think about our faces as the first focus when considering treating signs of photo-aging, but the reality is that all sun-exposed areas are affected and may need treatment for the reversal of sun damage.
IPL Photorejuvenation is a treatment that is used to improve skin texture, tone and elasticity as well as the discoloration from brown spots, broken blood vessels and rosacea.

As awareness about the harmful effects of the Sun increases, women – and increasingly men – are getting into the habit of applying sun protection to their faces as part of a normal routine. Unfortunately, many people still neglect areas which are as equally exposed, such as the neck, chest, forearms, and hands.
The skin of the chest and neck is delicate and therefore very susceptible to the inflammation and damage caused by sunlight radiation. This injury will show up in the form of freckles; "sun" spots or "age" spots; rough, leathery skin texture; fine lines and wrinkles; and lost elasticity or crêpe skin. The neck and chest are as vulnerable as the face when it comes to developing redness and excessive flushing from damaged, dilated blood vessels. This causes the skin to look much coarser, ruddier, and older than if it were clear.
What Benefits can IPL Photorejuvenation Treatment Provide?

IPL is a versatile treatment and can treat a range of skin types to:

• Selectively heat and lift excessive discoloration due to age, sun damage, and hyperpigmentation
• Selectively target red/blue blood vessels and vascular irregularities
• Improve the symptoms of rosacea – redness, excess flushing, burning, breakouts, and inflammation
• Restore skin sheen – your skin will "glow" after your treatment series
• Stimulate collagen production and improve elasticity
• Improve texture by reducing fine lines and tightening pores
• Reduce comodomes ("blackheads") and breakouts

IPL is a safe, effective treatment for many people of all ages, and can be used on almost all areas of the body!

What Is an IPL Laser Treatment Like?
At Live Young, experienced medical staff individualize the treatment session to deliver the results best suited to your needs. Depending on the area treated and a person's size, treatment will consist of around 30-60 pulses of light. Most patients describe the experience as mildly uncomfortable – like a very quick snap and flash of light with each pulse. Your comfort and safety are our principle concerns.
Following treatment, your skin will be warm and pink for 1 to 24 hours. Some people may feel a little puffy. If pigment has been targeted, spots will become darker as they exfoliate in the 1-3 weeks following treatment; the speed depends on the area treated –the face and neck are typically earlier than the hands or chest. Rosacea treatment generally has very little or no downtime. Makeup can be applied immediately following treatment, and you can resume your normal activities.